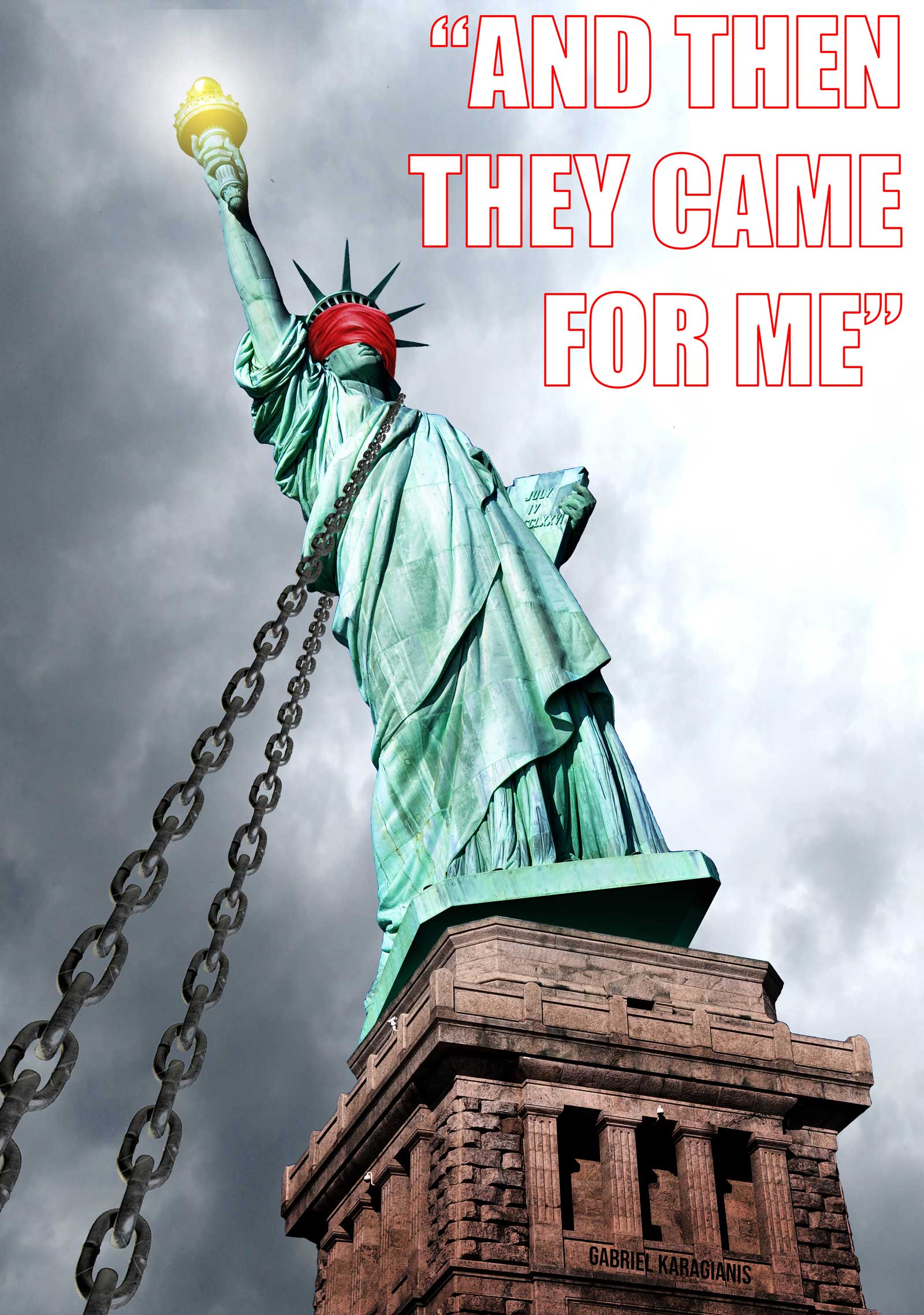 "The Big Lie" IS The Big Lie
Trump-attack overkill exposes "The Big Lie" as the actual big lie
By RICH ROSTRON
The Response
08/28.2023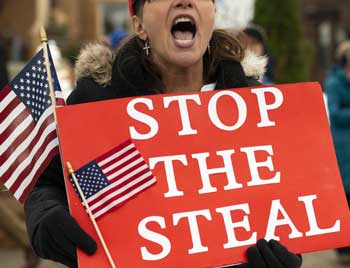 The Left, Democrats, the Legacy Media, Biden and the injustice system in America are telling us that Donald Trump deserves …
4 Indictments
91 Charges
771 Years in Prison

And these are the same people we can trust to tell us that our elections are fair and honest?
Read More...
---
Get Your News Fix!

---
Extreme Maga On Parade!
DNC's Milwaukee debate ad flaunts the truth about who is actually "extreme"
By RICH ROSTRON
The Response
08/24/2023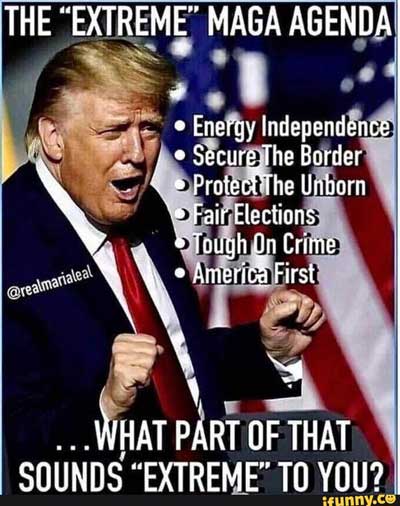 During the Republican Presidential Primary Debates in Milwaukee Wednesday night (Aug. 8), it was reported that the Democrat National Committee booked a plane to fly over the city towing a banner that read, "GOP 2024: A Race for the Extreme MAGA Base." This has been a common theme from the Left and from Pres. Joe Biden. It's also a lie.
The chance that some would accept the concept of MAGA as "extreme" probably has more to do with Pres. Donald Trump's demeanor, which is essentially to say the way that he responds to those who attack him, than reality. Are the policies of his administration from 2017 to 2021 "extreme?" Are those referred to as MAGA supporters "extreme?" What is the standard by which they are judged?
Read More...
---

Scratch-Built Professional Websites | Custom Design | Superior Service
815.353.1016
---
The Racket is charging Trump and supporters with Racketeering
Physician, Heal Thyself!
By RICH ROSTRON
The Response
08/15/2023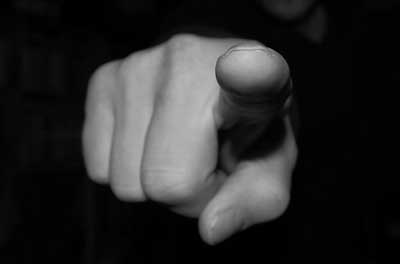 In writing this article, I thought I would start by looking up the peculiar timeline of events yesterday where the indictment of former Pres. Donald Trump for "racketeering" were posted in the Fulton County Courthouse several hours before the grand jury actually handed down the decision. It's as if the outcome was decided before the jury had a chance to rule on the decision to charge the former president.
Read More


Editor's Note: This clearly-written piece delivers a rational understanding of the political chaos we are experiencing, and the danger therein - it states it so clearly.
- Ken Nicholson, Rich Rostron, Patricia Kraft


"Happy Indictment Day!"
In a Deep Blue State, Recoiling from the Celebrations
DR NAOMI WOLF
Courtesy of Outspoken With Dr Naomi Wolf
AUG 4,2023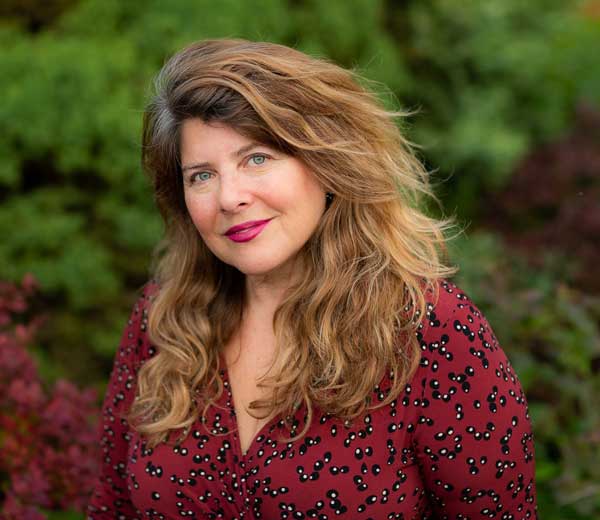 Dr. Naomi Wolf

I am in a deep blue small town in a deep blue state, here on the West Coast.

The natives are jubilant today.

"Happy Indictment Day!" shouted the neighbor of my host, as my host and I sat out on a balcony. The man was certain that everyone who was in earshot of his joyous shout, agreed with his sentiments. Read More...




Sound of Freedom Breaks the Sound Barrier
Exposes Reality of Child Sex Trafficking

By CHARLOTTE E. McDONALD
The Response
08/11/2023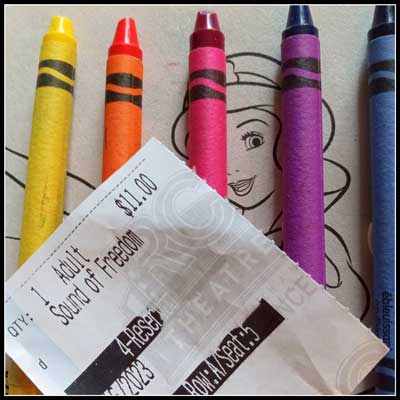 The theater was packed. None of us knew quite what to expect. None of us were prepared for what we were about to receive. Read More...




Real Estate Market Report Summer 2023

By Ricardo Lavariega
08/05/2023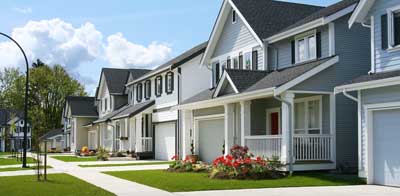 Since the buying spree in the second half of 2020, the real estate market has seen big ups and downs in home sales, interest rates, inventory and prices. To get a better idea of how the real estate market is behaving, let's compare data for the first half of the year with the previous year at all levels of the market. Read More...




Leadership Today in the United States
By RICARDO LAVARIEGA
The Response
August 1st, 2023



Throughout American history there have been many presidents who have led this country to prosperity and there have been presidents who have led the country to chaos. If one has proven incompetency throughout his political career, why elect that person to lead, not only the country in which we live, but the last stand for freedom on planet Earth. Leadership and order are necessary if we care even the slightest bit about preserving freedom. Today, our "leader" is leading us... like sheep to the slaughter. Read More...




Destigmatizing "Pedophilia" Is Inexcusable
By RICH ROSTRON
The Response
08/08/2023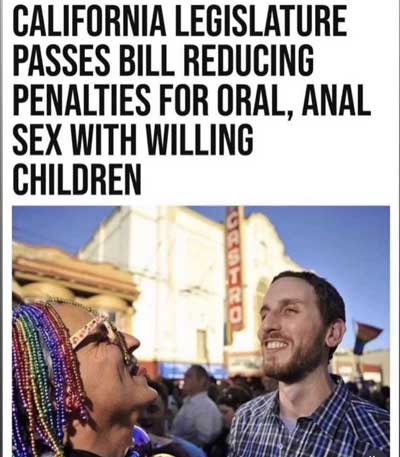 Click for Breitbart Article

She's working on her Phd as a social worker or psychiatrist, I forget which, and the premise she made was that we need to "destigmatize pedophilia" so that those with pedophilic tendencies will seek help rather than harm children.

She gave the example of some guy who she referred to as the king or granddad of pedophiles. The story she shared was that this individual sought help first. He claims that he went to a psychiatrist and, when he told the shrink that he was sexually attracted to children, the psychiatrist refused to work with him. Having been rejected by the psychiatric profession, he apparently went about molesting children until he 'earned' the aforementioned title. Read More...




No Cash Bail - Coming Here Sept. 18
By IL State Senator Craig Wilcox
July 24, 2023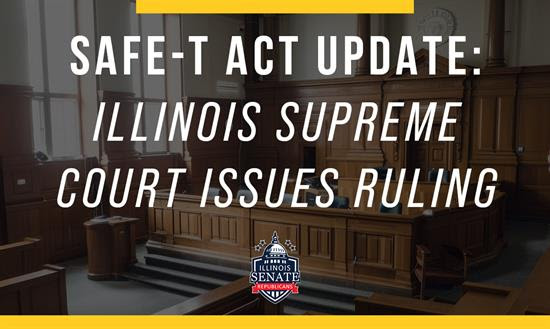 On July 18, the Illinois Supreme Court upheld the highly controversial SAFE-T Act. Despite strong opposition from law enforcement and state's attorneys across the state, the court issued a split 5-2 decision along party lines in favor of the no-cash bail provisions found within the law. Click here to read the ruling.

In its ruling, the Supreme Court is giving SAFE-T Ruling counties 60 days to implement the law, which will take effect statewide beginning Monday, Sept. 18. Read More...




Democrat Whistleblower Hypocrisy Bolsters Validity Of Accusations
By RICH ROSTRON
The Response
07/20/2023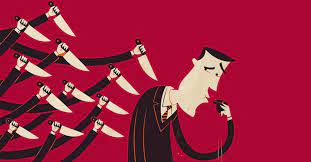 I watched enough of the House Biden Whistleblower Hearing to notice that the Democrat's response has nothing to do with the accusations the whistleblowers have levied against the Bidens and the bureaucracy. Instead of questioning the whistleblowers, when it's their turn to talk, Democrats bloviated with attacks against Republicans who dare holding the hearings in the first place.

This is a peculiar approach considering their prior Leftist demand that all whistleblowers be respected and that their testimony be treated as valid. Read More....



The American School Board, An Ethics Free Zone
By CHARLOTTE E. McDONALD
The Response
07/20/2023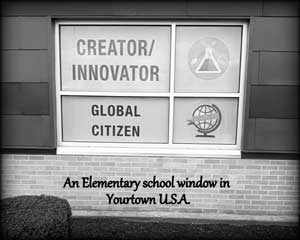 It was late January 2022. Seven of us gathered at a local restaurant to discuss issues facing our school district. COVID was on the decline, and despite a Supreme Court ruling that masking was unconstitutional without a state of emergency, our district continued to mask and quarantine children. My experience since that day has been both remarkable and appalling. Read More...



LGB (etcetera) Push Is A Threat To Liberty
By RICH ROSTRON
The Response
07/27/2023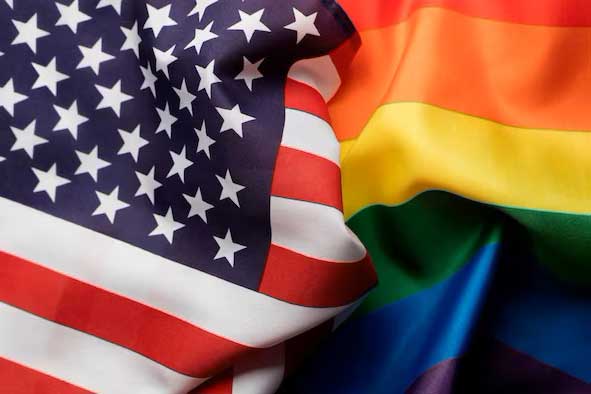 Referring to members of the LGB(etcetera) community without including all the latest additions to that abbreviated title is almost certainly something the Left will call out as "discriminatory homophobia and transphobic," along with an assortment of other phobias they're likely to throw at me. Of course, in my defense, I would point out that no one has a right to demand that I keep up with this ever-growing acronym.

The keyword above, however, is "discriminatory." The word "discriminatory" is the Left's Kryptonite that paralyzes the rationale for liberty and replaces it with a toxic alternative that the Left likes to pretend is the same. In fact, the Left does a lot more than pretend. They coerce, threaten, intimidate and indoctrinate to wipe the naysayers from the surface of public discourse.

A judge just ruled today that the Biden administration has committed possibly the most heinous crime of infringing on free speech in American history. The administration did so by colluding with Big Tech social media companies to censor speech on their platforms. Read More...


Rostron SpeaksTo McHenry County Board 06/20/2023
Response editor speaks out against abrasive new June LGBTQ Proclamation and the way it was passed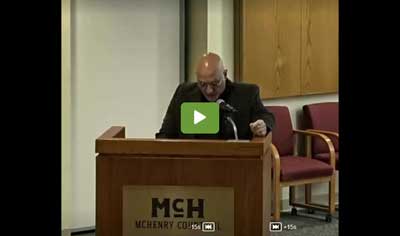 When McHenry County Response Executive Editor Rich Rostron saw the podcast of the May 16, 2023, McHenry County Board Meeting he was not impressed. Board Member Lou Ness had tried to push an expanded June LGBTQ Proclamation through committee and was turned down. Failing in that effort, she was livid, and decided on a strategy that circumvented proper procedures. Read More...


Left's disinformation campaign stole 2020 election
Media, Big Tech Democrats and Bureaucracy are co-conspirators

By RICH ROSTRON
The Response
06/22/2023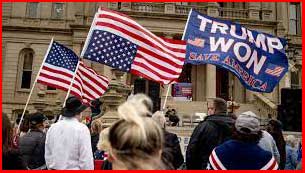 Are we serious people anymore? Certainly, we once were. We were serious enough to build the most powerful nation the world has ever seen, as well as the most benevolent nation ever. But it's difficult to say that we're serious about much of anything anymore. And the interview between Brett Baier, the anchor and editor of Fox News Channel's Special Report, and David Priess, a former CIA officer, and one of the 51 intelligence agents who signed a letter in October of 2020 stating that the Hunter Biden laptop "has all the classic earmarks of a Russian information operation," is a stark example of how lacking we are today as a serious nation. Read More...



From Big Tech coordination to ESG, feds are finding back door for stomping on free speech
By RICH ROSTRON
The Response
06/21/2023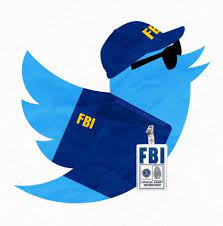 The media has largely ignored the story, but that is not a measure of its importance; in the 2020 election, we now know that the FBI and other agencies in the federal bureaucracy worked with Twitter to stifle and/or shutdown conservative speech and stories that would benefit Donald Trump in the 2020 election.

This is not hyperbole. It happened. When Elon Musk purchased Twitter, emails proving this happened were shared with the world. Though we haven't seen the emails regarding the same kind of coordination with other social media sources, there is no reason to assume the same thing didn't happen with Facebook, LinkedIn, Youtube and other social media sites. This is a big story! IT'S GIGANTIC!!! Read More...


---
It isn't Donald Trump, per se, they're attacking – it's his supporters
By RICH ROSTRON
The Response
06/20/2023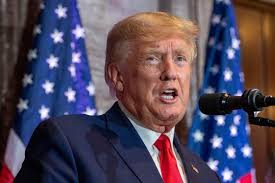 The incessant attacks on former President Donald Trump are mind-boggling. The hypocrisy is blatant, and the motives are painfully obvious. The Left and Never-Trumpers want to get him. They're determined to get him. And if they can't throw him in prison, possibly for the rest of his life, they'll settle for wounding him to the extent that they can destroy him politically.

Do they simply hate the man this much? Not a chance. Before he entered politics, many of those attacking him now were chummy with him. At the very least, they were happy to accept his political contributions. They hung out with him. Heck, Bill and Hillary attended Trump's wedding to former First-Lady Melania Trump. Read More...


---
Leftist Subversion Is Separating Americans From Their Rights
With Permission of MARK STEVEN ZUELKE
For The Response
06/20/2023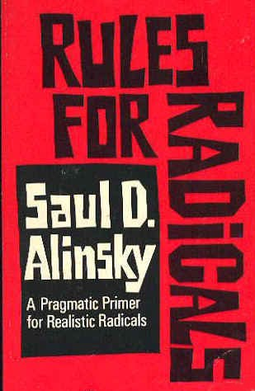 Marxism/Maoism/Leninism instructs that a very effective strategy to subvert government is to use its own intrinsic values against it, so to weaken the value and subjugate it to a centralized power. Thus, our Constitution of the United States of America clearly bestows power to the people who are created equal and endowed with God-given rights.

How to subvert this? Read More...


---
McHenry County Board: LGBTQ+ Surprise
County Board member springs LGBTQ+ "Pride" surprise that violates more than protocol



Individual liberty threatened by continued demands for 'equity'

By RICH ROSTRON
The Response
05/20/2023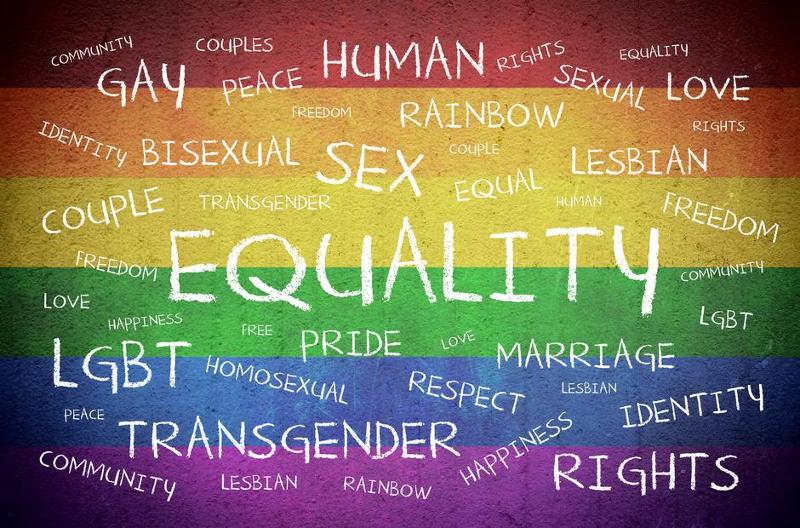 Several years ago, the McHenry County Board made a proclamation naming June as Pride Month in the county, and the board has done so again every year since. But, for Board Member Lou(isett) Ness, a lesbian, this just wasn't good enough; she wanted more. Read More...


---
Griner's story offers a lesson to the petulant and spoiled of America
By PASTOR JOHN GUANCI – June 6, 2023
The Response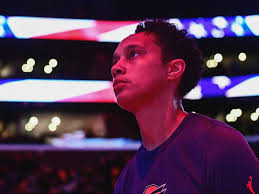 A very small percentage of my 52 years has been spent with any awareness of WNBA basketball player Britany Griner. Perhaps, like many Americans, the reason I know of her at all is not because of her achievements on the court but because, in February of 2022, she was arrested at Moscow's Sheremetyevo Airport after authorities discovered vape canisters with cannabis oil in her luggage. It just happens that is a big NO-GO in "Mother Russia."

The result of her infraction was to spend the next 10 months in Russia incarcerated and made an example of by the Russian authorities for a variety of reasons (i.e., she broke their laws and she's a comparatively high profile American). From what I've read, she was literally kept in a cage, unable to stand-up straight or to stretch her 6'9" frame. Read More...


---
Get paid to be your own boss with stress-free "Franchise-Alternative"
By Rich Rostron
The Response
06/06/2023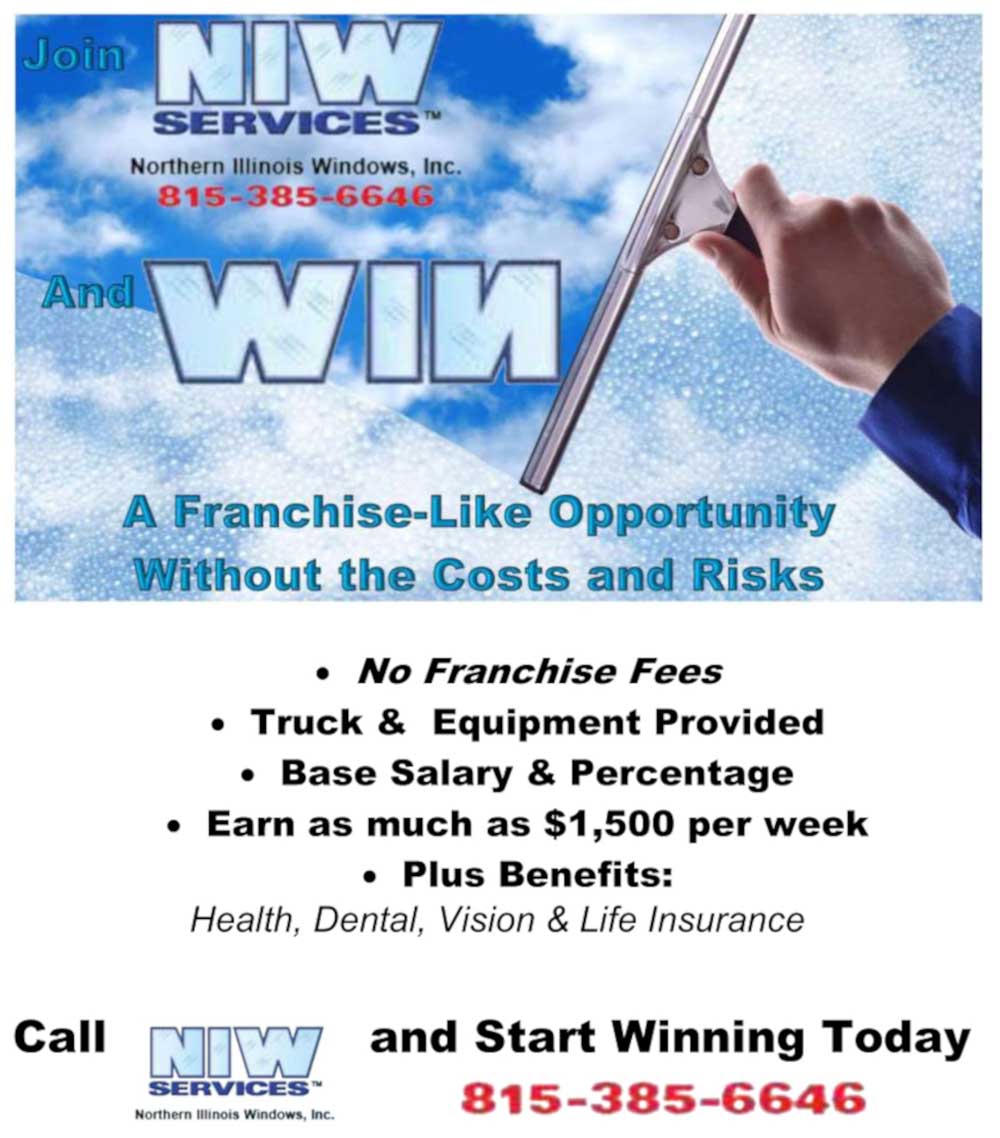 Bill Thomas, the owner of Northern Illinois Windows based in McHenry, remembers what it takes to start a business having started his window cleaning company serving Northern Illinois and Southern Wisconsin 32 years ago. He also understands what a daunting task it is for those who buy a franchise, and, in response, he's created an alternative to give someone with an entrepreneurial spirit a leg up.

"Starting a business is tough," said Thomas. "Putting all the pieces together is a tough job. The equipment, staffing, a marketing plan, building a customer base: when you start from scratch, this is an almost insurmountable job. And those buying a franchise have to do all that while making their franchise payments." Read More...


---
Only a liar would deny the Durham Report
By RICH ROSTRON
The Response
05/20 2023

As Special Counsel John Durham submitted his "REPORT ON MATTERS RELATED TO INTELLIGENCE ACTIVITES AND INVESTIGATIONS ARISING OUT OF THE 2016 PRESIDENTIAL CAMPAIGNS (link to the report) the findings should have sent shockwaves through every aspect of America. The unmitigated truth is that the bureaucracy was proven to have colluded on behalf of one party and against the other. And yet, many of those with Trump Derangement Syndrome refuse to acknowledge the obvious truth. Read More...


---
Memorial day is not about throwing something on the grill
Honor those who died by embracing the freedoms they died for

By RICH ROSTRON
The Response
05/24/2023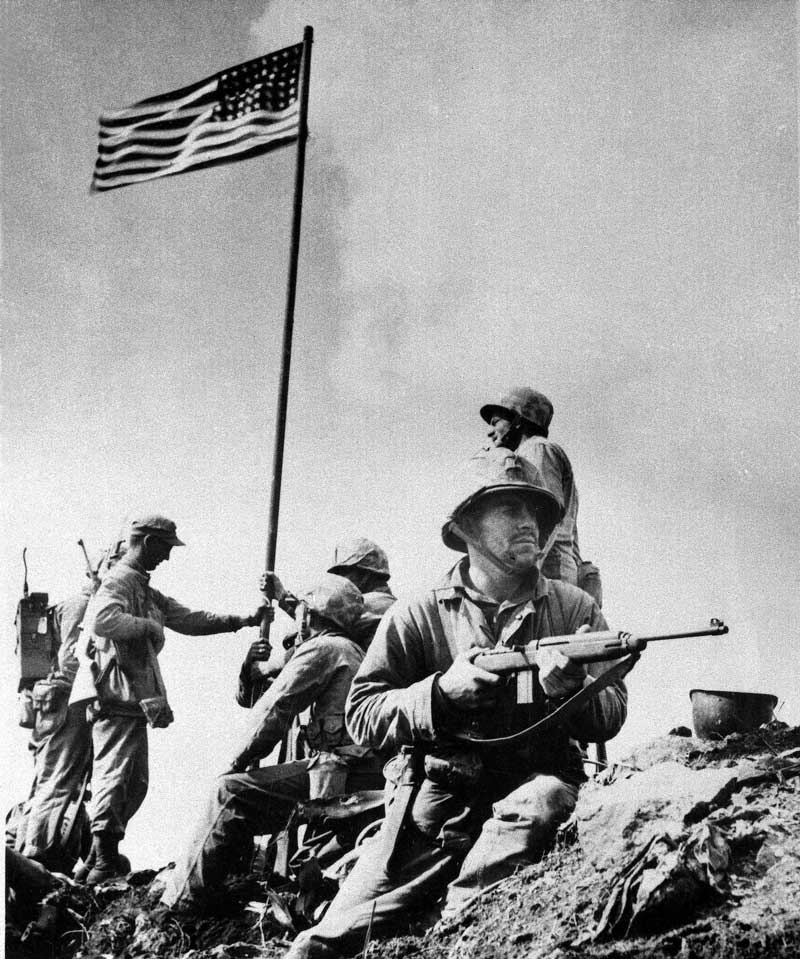 Photo By Joe Rosenthal

Have you chosen your protein and prepped the grill for Memorial Day? After all, grilling on Memorial Day, and the unofficial start of summer, is what the day is all about, isn't it? Hardly!

Memorial Day is actually about memorializing those who have died in defense of the liberty we so terribly take for granted in America today. It's acknowledgment of the price that was paid to earn and maintain that freedom. Read More...


---
Is Soy Feminizing Our Men?
By CHARLOTTE E. McDONALD
The Response
04/20/2023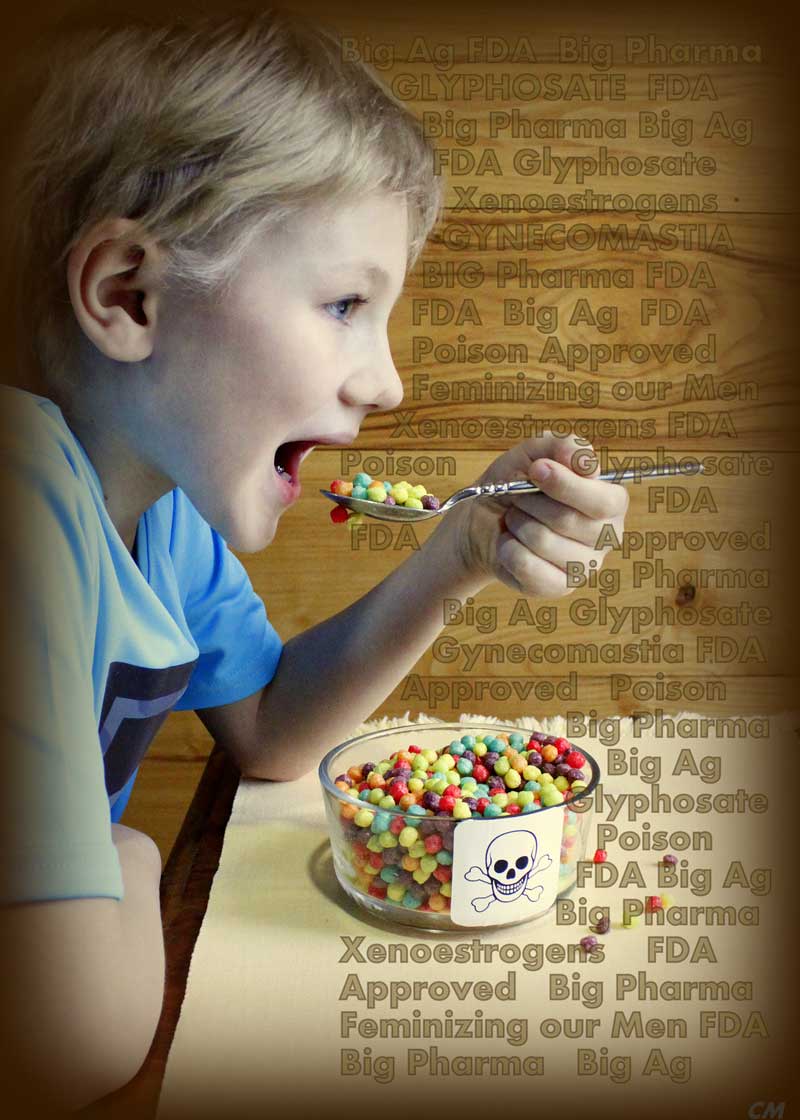 Not every man can be Superman. Likewise, not every man can be Jimmy Olsen either. However, the latter seems to be taking the stage these days, in Hollywood as in life. Most of us have noticed the recent rise in popularity of the beta male. Sometimes called soy boys, these men lack machismo, often to the point of femininity.

Why this explosion in the beta male population, and why the societal push toward acceptance of this over the virile male? I've pondered these questions at length and am consistently led to the same basic conclusion: diet; what is in our food? Read More...


---
Hunter's Laptop - The Reality
Left's disinformation campaign stole 2020 election

Media, Big Tech Democrats and Bureaucracy are co-conspirators

By RICH ROSTRON
The Response
04/26/2023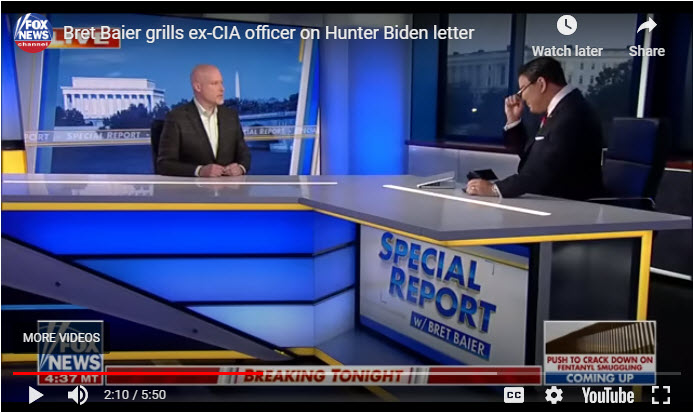 Are we serious people anymore? Certainly, we once were. We were serious enough to build the most powerful nation the world has ever seen, as well as the most benevolent nation ever. But it's difficult to say that we're serious about much of anything anymore. And the interview between Brett Baier, the anchor and editor of Fox News Channel's Special Report, and David Priess, a former CIA officer, and one of the 51 intelligence agents who signed a letter in October of 2020 stating that the Hunter Biden laptop "has all the classic earmarks of a Russian information operation," is a stark example of how lacking we are today as a serious nation. Read More...


---
Housing Market Report - Q1 2023
By Ricardo Lavariega
Contributing Editor
04/27/2023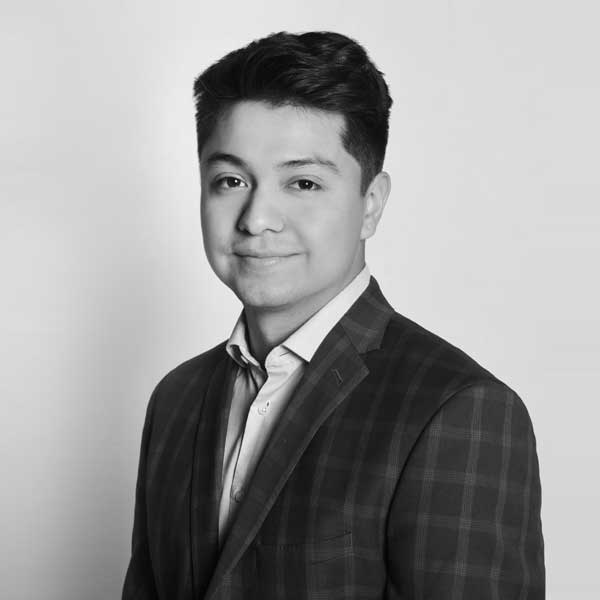 The first quarter of the year has passed! In this housing market report, we will be taking a look at property sales, the median sales price, and the days on market for Quarter 1 of 2023 and how it compares to Quarter 1 of 2022. We'll also review what contributed to the changes and the change in behaviors of buyers and sellers in the current market.

Sales in the first quarter of 2023 have dropped 25.5% from 34,376 sales in 2022 to 25,597, a difference of 8,778. Read More


---
What if our conversation offends?
Should we move if someone doesn't like what we're saying?

By RICH ROSTRON
The Response
03/30/23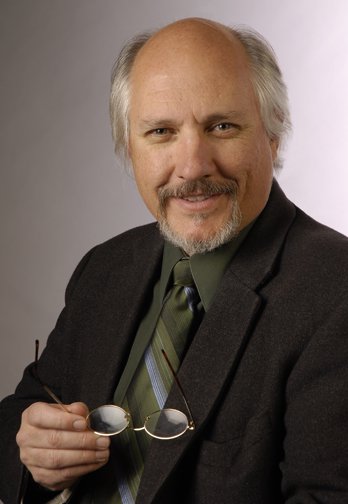 We moved. We were standing near the counter as my friends waited for their drinks when we were asked to move by a lady at the table nearby. So, we moved. But should we have?

Our discussion had started with baseball and tomorrow's (March 30th) Opening Day where the Cubs will play the Brewers in Wrigley Field and then meandered its way to the Nashville shooting.

My friends were in agreement when I said that the problem is not guns. "We've had guns in this country since before we were founded. The guns didn't suddenly decide 30 years ago that they wanted to go into schools and kill children. Something else has happened and we're refusing to look at that." Instead, the Left wants to keep our focus on the guns to the distraction of anything else. Read More...


---
GOP School Board Endorsements
SCHOOL BOARD CANDIDATE RECOMMENDATIONS:
03/23/2023

D15 Emily JAY
D156 Colleen GALVICIUS
D200 Gina WILLARD
D300 Robert REINING, Kristina KONSTANTY, Connie CAIN
D158 Andrew BITTMAN, Gina GALLIGAR, Michael THOMPSON, Laura MURRAY
D47 Kerri JOHNSON, Courtney HAND
D46 Tom Dilllon
D155 Kathy Goerges
D26 Nancy Swart, Lorraine Perry

And here's a link to the GOP school board endorsement page ...

https://www.mchenrycountygop.org/copy-of-municipal-recommendations

---
Perry brings support for children and parents in D26
Brings vital skills and experience to the position

Loraine has lived in Cary for almost 15 years and is a proud mother of three children who attend Cary School District 26. Loraine's children are active in various sports, including soccer, basketball and wrestling. Through the district and in other programs within the community. Loraine is also a licensed foster parent.

Loraine is a coal-miner's daughter, born and raised in eastern Ohio. After high school, she went on to college at Miami University, graduating with a Bachelor of Arts in International Studies and Russian. Loraine then moved from Ohio to Chicago to work as a Legal Secretary at Jenner & Block. During her evenings, she attended Roosevelt University and obtained a Paralegal Certificate with Honors. Loraine has spent over 20 years working as a paralegal in Intellectual Property in law firms and corporations. Read More...


---
D155 Candidate Goerges vows focus on preparing students for success

Kathy Georges is married and has lived in the community for over 25 years. Both of her children attended and graduated from both School District 47 and High School District 155. She was a volunteer Cary youth sports coach for both boys' and girls' basketball, along with girls' softball when her children were younger.

She's a pharmacist and has been working in the field of pharmacy for over 30 years. She has served as a Clinical Advisor for 25 years.

Kathy believes that children are a precious gift and that we as a community have the privilege and responsibility to care for them, protect them and value them. Read More...


---
Yes, You Can Homeschool – There's A Wealth Of Help Out There
By Steve Belonger
03/06/2023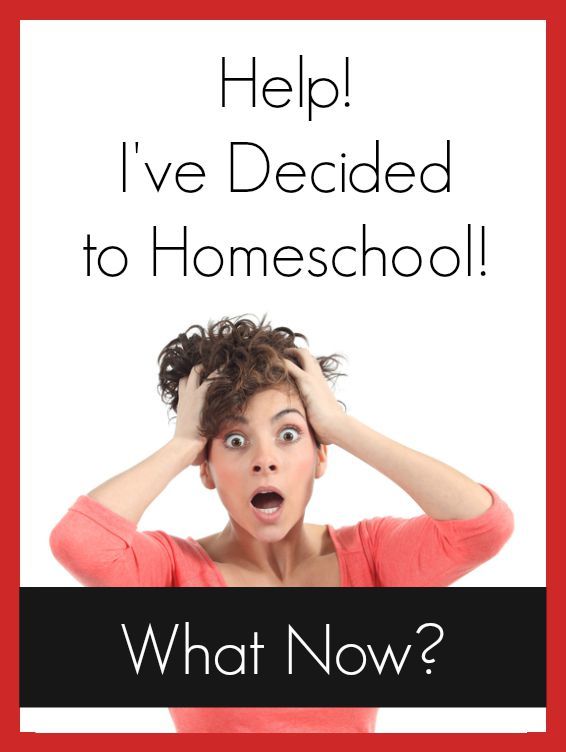 Homeschooling is very popular, and true to the American spirit. Groups and businesses sprout from the fertile soil of demand for an alternative to the public and private schools. Homeschool parents are not alone in the wilderness trying to find their way; homeschool co-ops are available in nearly every county. And the resources for curriculum are abundant, almost overwhelmingly so.

This addresses two of the main fears felt by parents and children considering homeschooling: "Is there anyone available to help me?" and "How do I find the textbooks we'll need?"

Homeschool co-ops are roadmaps to success Read More...


---
Nancy Swart - D26
D26 Candidate Swart details problems and solutions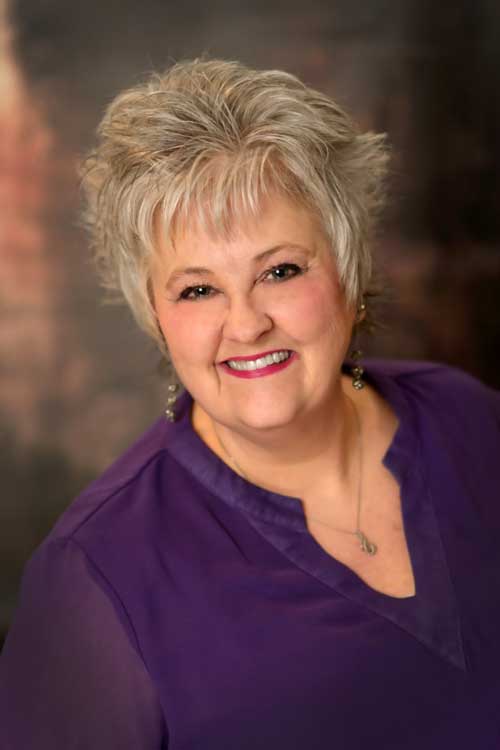 My name is Nancy Swart and I am a candidate for Elementary School Board District 26. My husband and I married 44 years ago and moved to Cary 31 years ago. Our three grown children graduated from D26 and High School D155. We have two wonderful grandchildren.

Two years ago, sitting in a back yard. I listened to young parents discuss what was happening with remote learning during the pandemic school closings. This included blatant indoctrination of their children. It became quickly obvious that D26 was not the same district that my children grew up in. These parents were looking for a way to protect their children.

In January of 2022, several women and I began a home school group. This gave these mothers immediate relief from the stress brought on by D26 school board decisions. While this was a solution for some families, there are still hundred of those whose only option is public education. Read More...


---
Dr. Naomi Wolf's Apology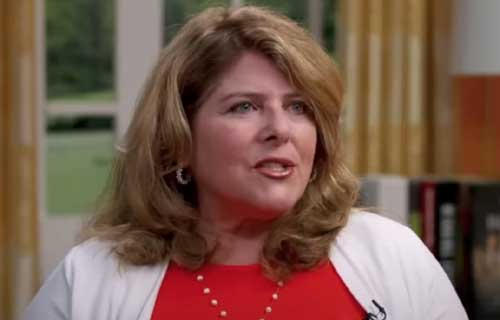 Dr. Naomi Wolf

Leftist comes clean with sincere apology for biased Jan. 6 coverage

There are apologies that are not apologies.

You can spot a non-apology when it uses words like "mistakes were made," or "If I offended anyone …" or "that's not who I am." You know language like that is not an apology.

Then there's a real apology. Like the "full-throated apology" of leftist Naomi Wolf, regretting being "duped" by the false narrative regarding the Capitol incursion of Jan. 6, 2021.

This is really interesting. Don't miss taking a look at some of the (many) comments.

https://naomiwolf.substack.com/p/dear-conservatives-i-am-sorry?utm_source=substack&utm_medium=email



---
Dr. Laurie Parman - Candidate for District 300 School Board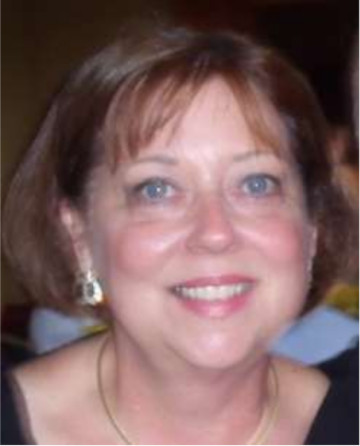 Dr. Laurie Parman

Laurie has lived in District 300 for over 32 years. She and her husband, Greg, raised five children here, all Dundee Crown High School graduates. They have 10 grandchildren. Their first grandchild entered District 300 in 2022. By 2025 they will have 4 grandchildren attending District 300 Schools.

Laurie began her distinguished 30-year career as a schoolteacher in District 116 and 211. While taking a career break, she raised five children and added an elementary certificate to her high school credentials. She began teaching in District 300 in the fall of 2000, teaching literacy and history to 3rd and 5th grade students. She completed her career at Dundee Crown High School teaching Family and Consumer Science. Read More...


---
Yes, You Should Homeschool!

By STEVE BELONGER
The Response
March 3, 2023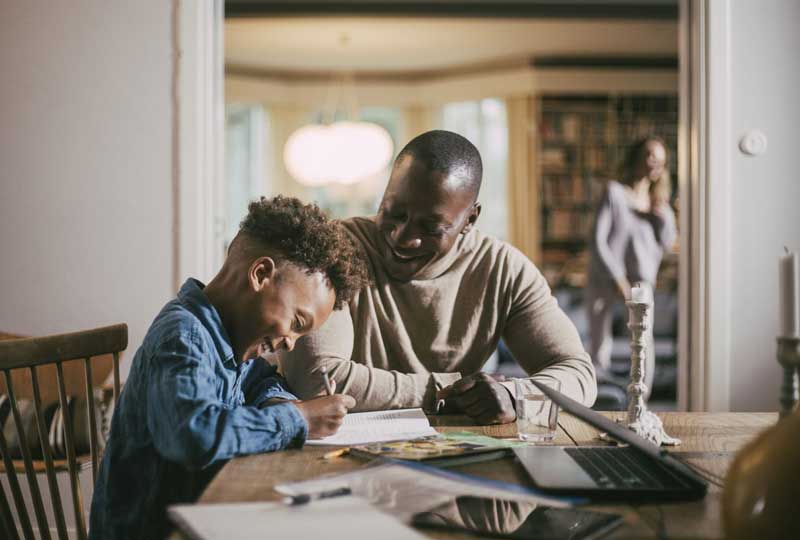 The decision to homeschool your children is often daunting because many of us struggle finding the confidence to believe we have the ability to pull it off. I can attest to the unsurprising fact that no one does it perfectly and neither will you. But like most things in life, we try and fail and learn and succeed.

There are two big reasons you should consider homeschooling. The first is that you probably have a well-reasoned view of the standards flourishing in our schools today, and probably have a good idea of the standards you would prefer to uphold in your child's or children's curriculum. And you have a right to act on your principles. Secondly, and fortunately, there are a lot of parents with homeschooling experience to consult for strategy and wisdom. It doesn't hurt that resources are abundant. This is not an underground movement. Read More...


---
Saturday's "Radicals' War On Kids" Event A Success!
National speakers at all-day event in Crystal Lake: 'Exposing Radicals' War on Kids'

By RICH ROSTRON
The Response
02/27/2023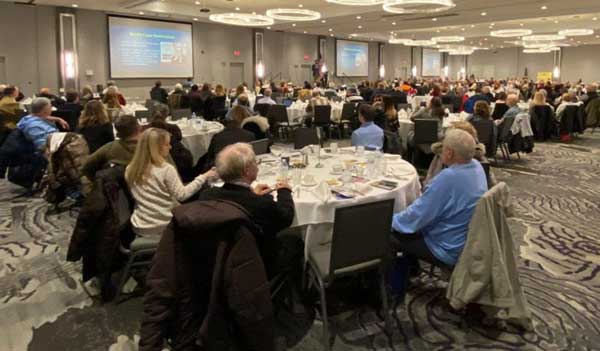 MCGOPAC, MOMS For America, National School Boards Leadership Council, and AM560 The Answer hosted an all-day event Saturday titled "Exposing Radicals' War on Kids: Preparing for the Battle to Take Back Education in Illinois." Speakers included Alex Newman, Dr. Beth Meyers, Dr. Kelly Kohls, Dr. Aaron Schmidlin, Dr. Beth Meyers, Emily McNabb, Terry Newsome, Jaimee Michell, and headliner Charlie Kirk.

Kirk is the founder and president of Turning Point USA. Approximately 250 were on hand to hear the speakers share information about the Radicals' war on America using children as pawns, and inspiration about how to fight back.

Kirk warned that the Left "look at your child as a widget in an assembly line" – a widget they can control and manipulate. Read More...


---
Homeschooling & School Choice Offer Success
Public Schools Are Failing Our Children



By RICH ROSTRON
The Response
02/14/2023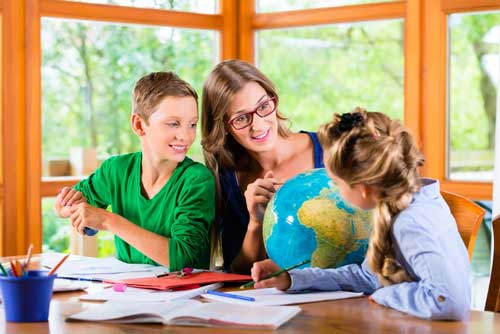 I was sitting at the counter working when, from behind me, I overheard two young girls talking. Something they said caught my ear. This was a few months ago and I don't recall the topic, but I do remember that it surprised me. I turned around and engaged them in a discussion about the topic.

After speaking to them for about two minutes, I stopped and looked at them as though I had suddenly realized they were celebrities. "You two are homeschooled, aren't you?" I asked. Read More...



---
Charlie Kirk added to lineup of speakers at event fighting against "Radicals' War On Kids"
By Karen Tirio
02/12/2023

McGOPAC is hosting a bold and informative event...& we're not holding back!

"EXPOSING THE RADICALS' WAR ON CHILDREN" is the most important event since the truth came out about American Education and concerned parents were labeled 'Domestic Terrorists!'



Saturday FEB 25th, 9am - 4pm; Holiday Inn Crystal Lake


Read More...



---
No Reason To Hide - Book Review
By JIM THOMPSON
Exclusive for The Response
02/08/2023

Lutzer's No Reason to Hide offers hope for Christians and Conservatives who are under attack

Church in Babylon (2018), We Will Not Be Silenced (2020) and No Reason to Hide (2022) all deal in various ways the church and individual Christians are dealing with increasing persecution in a secularized world.

The books deal with trends in secular morality, in particular transgenderism and gay indoctrination, but also with intolerance from the secular world that includes naïve tolerance within Christian institutions. Read Complete Book Review


---
The 'Black Lie' will destroy us; it is destroying us
By RICH ROSTRON
The Response
02/06/2023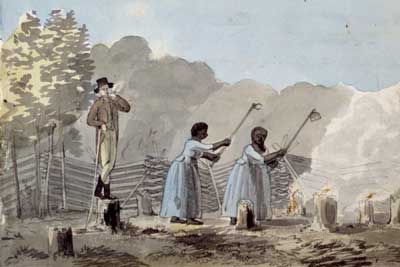 The 'Black Lie' goes like this: America was created based on racism and has existed as an extension of whites suppressing blacks and other minorities since even before the founding of America (1619, in particular). Based on this scenario, any product of 'whiteness' is inherently racist and is indefensible (should the Left cherry pick it for attack). The 'Black Lie' also insists that Republicans are the racists.

The truth is that America's racial problem is a Democrat problem. Democrats were the party of slavery, the party that fought in the Civil War for 'the right' to own slaves. Democrats were the party of Jim Crow and Segregation. And, worst of all, Democrats are the party of a welfare program that has largely destroyed the family unit for a vast majority of blacks and inner city families. Read More...


---
Education - The Issue Simply Stated
By Stevan Cooper, By Permission
02/04/2023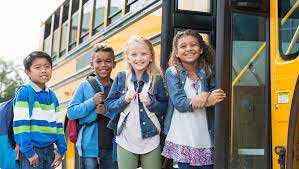 There is such a simple, yet profound, difference between "our side" and "their side" regarding our philosophies on public education.

We just want our kids to be taught academics in the public schools - good old reading, writing, and arithmetic. The other side has previously jumped on a statement like that claiming that we don't want kids to learn subjects like art, music, PE, etc, and we only want them to learn the "three R's." That's of course just a pathetic attempt to dodge the issue. We want our children to learn all of the core subjects. They also use it as an attempt to claim that we don't want special education for those students who need extra help. Of course we are in favor of special ed! Read More...


---
Death of Tyre Nichols illuminates problem of Leftist inspired crime, violence and poverty
By RICH ROSTRON
The Response
02/02/2023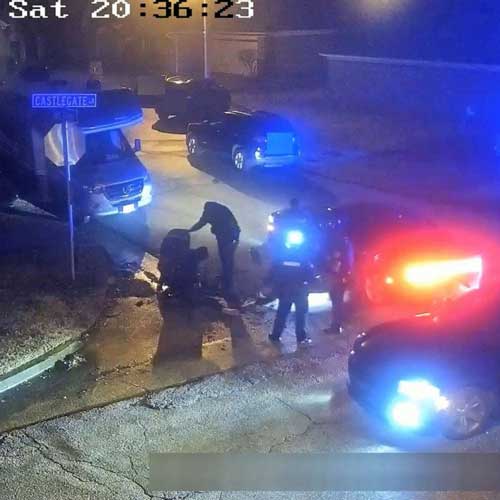 Though some are still screaming "RACISM" after five black police officers of a special SCOROPION squad in Memphis beat a man to death January 7, that is only a claim put forth by the irrationally emotional and racially opportunistic. Though some will cry that this is further evidence that we need to "defund the police," that doesn't add up with a logical appraisal. But that they would still make these claims illuminates a problem with the Left's opposition to law and order. Read More...


---
"Exposing Radicals' War On Children" Event
By Karen Tirio
02/01/2923

McGOPAC is hosting a bold and informative event...& we're not holding back!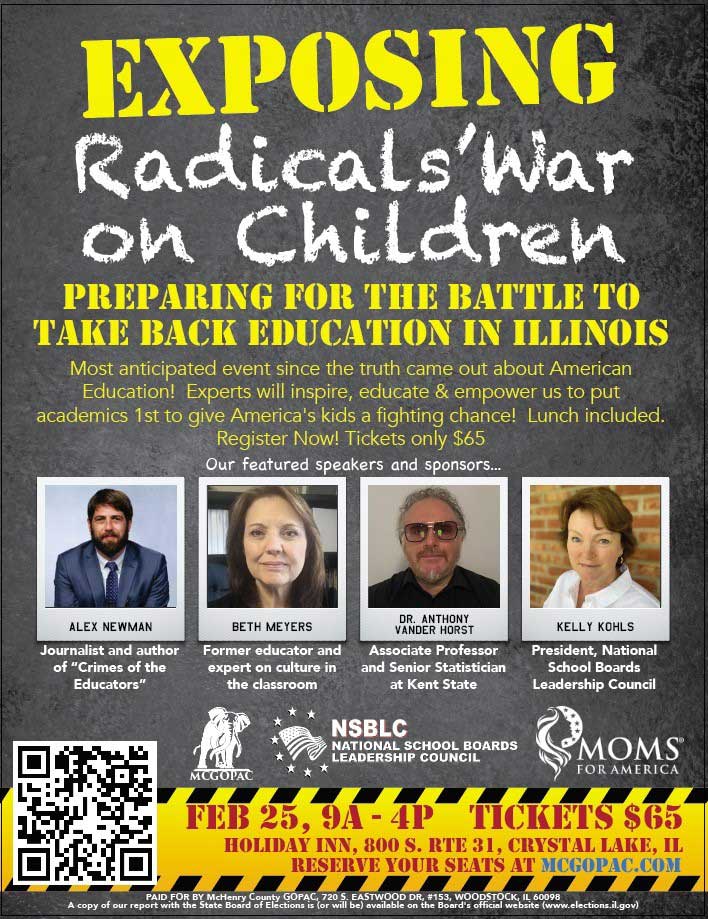 "EXPOSING THE RADICALS' WAR ON CHILDREN" is the most important event since the truth came out about American Education and concerned parents were labeled 'Domestic Terrorists!'



Saturday FEB 25th, 9am - 4pm; Holiday Inn Crystal Lake



This one-of-a-kind, all-day Summit with 5 National Speakers, Researchers, and Advocates will empower communities to Get-Out-The-Vote, abandon the woke agenda and PUT ACADEMICS FIRST to give America's kids a fighting-chance! More Info...


---
The case for making McHenry County a sanctuary for ARs
By PETER SUFFIELD
Guest Writer
01/20/2023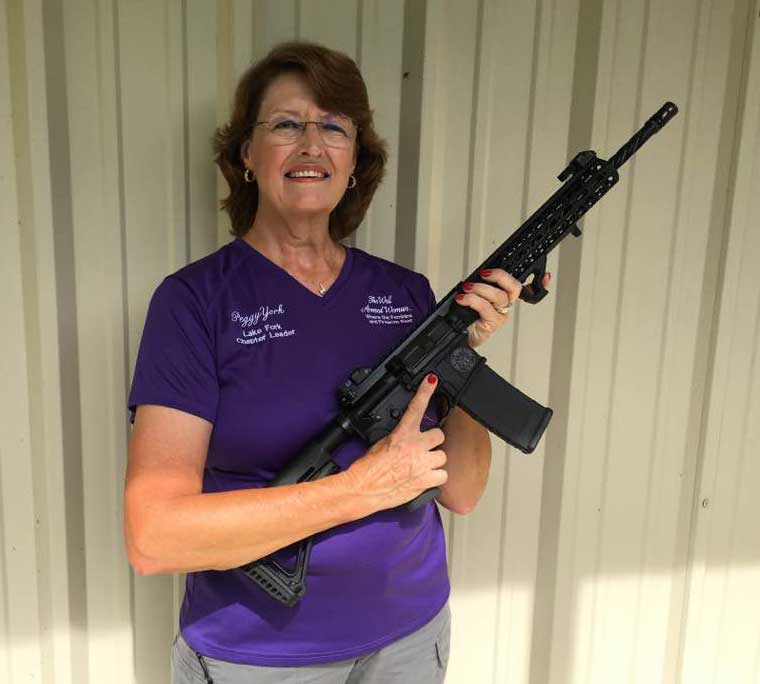 A primary aim of the recently passed HB5471 Protect Illinois Communities Act law is to force gun manufacturers out of business, as well as those selling these rifles at local gun shops. And if these independent sellers of firearms go out of business, it will have a detrimental effect on the local tax base while contributing to local job loss.

The Illinois Democratic Party is pushing this agenda as part of their campaign to eliminate the 2nd amendment of the Constitution. They can't do this head on, so they focus on one segment of the issue at a time, while intending to chip away at the right to bear arms until it no longer exists. Read More...


---
Election Integrity Under Attack
By RICH ROSTRON
The Response
01/23/23

Election integrity in distress under years of worsening lies and manipulation

Visibility of scandals depends on which side is in the crosshairs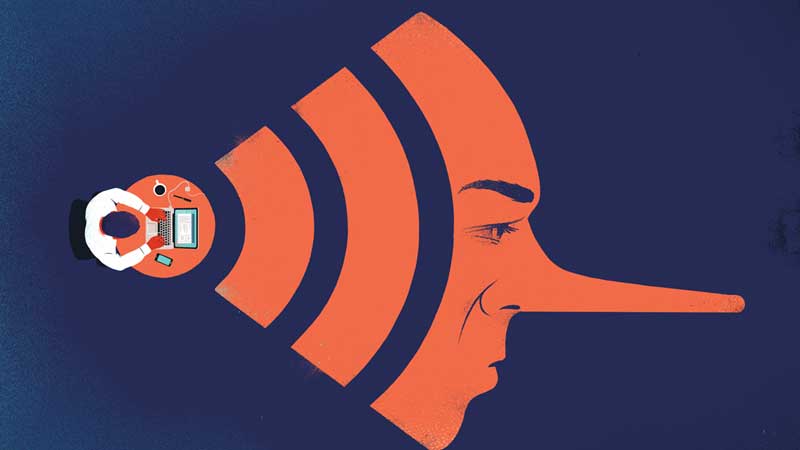 What we've learned over the course of the last 13 years, at least, is that a scandal, whether true or false, only needs to be suppressed (or propped up) long enough to make a difference at the polls. Harry Reid lied about Mitt Romney's taxes but, after the election was over, proudly admitted that he lied. The Russian Collusion (now proven to be a complete hoax) consumed the Trump administration for 2-1/2 years and helped the Democrats take the House. Read More...


---
The Leftists are champions only of their own wealth and power, and we're overdue for resistance
By RICH ROSTRON
The Response
01/12/2023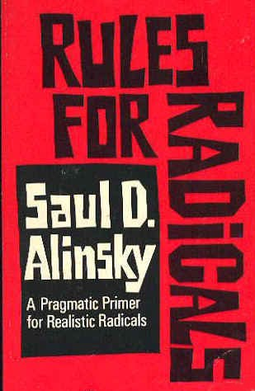 Know Thy Enemy

This Is Happening Now...

They call themselves the champions of black, brown, feminists and LGBTQs - but they're not. Their 'solutions' are superficial and irrational, at best. They don't care about any of those people, at least not beyond what they can get out of them. What they care about is wealth and power, and they're good at it.

They've created the fissure where free speech is no longer secure; as numerous younger Americans have said to me, "You shouldn't be allowed to say things that offend people." They're openly and tirelessly working to eliminate the Right to Bear Arms - well, at least for the 'little people,' like you and me. But criminals are unaffected. Read More...


---
Race Wars, Deviant Sex Ed, and Gun Grabs...Oh My!
By Karen Tirio - Chairwoman, McGOPAC
01/09/2023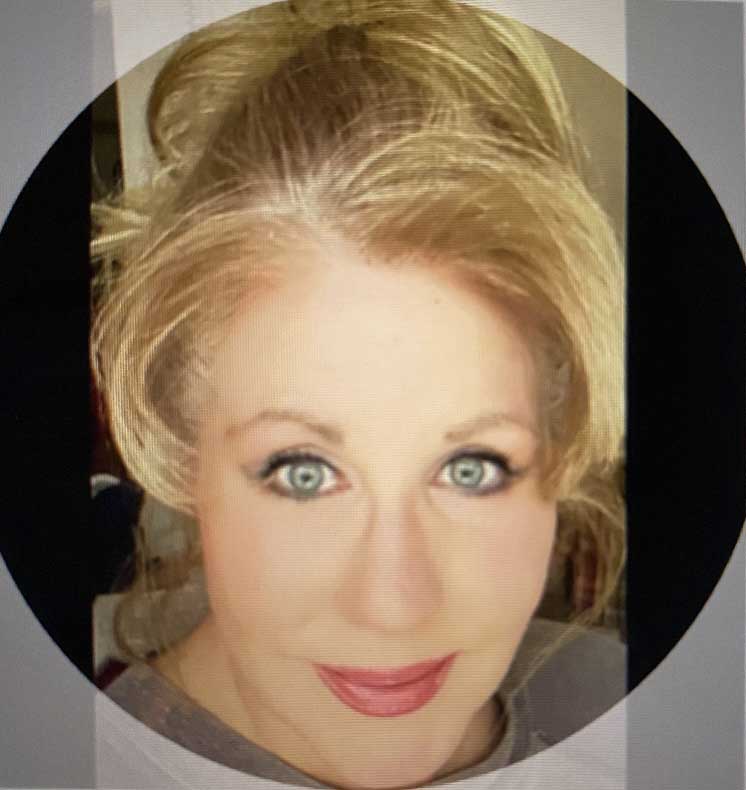 You can't control violence by taking a single form of weaponry from citizens. The violent actor will just find another means of carrying out violence. Meanwhile Democrats are willing to take away the rights of law-abiding citizens, including the ability to protect themselves, while most government officials are given the green light to carry, and/or hire private armed security. That's the epitome of Government Manufactured Disparity - giving violent offenders a leg up!

Democrats have taken their War on Women to new heights - first they took away actual females' lifelong dreams of sport competition and scholarships, then they took names like 'Mother' and 'Woman' away, Hell, a new Democrat Supreme Court Justice can't even DEFINE the term "woman", and she is one! Read More...


---
Biden's "border visit" as fake as thinking a resort is real Mexico
By RICH ROSTRON
The Response
01/09/2023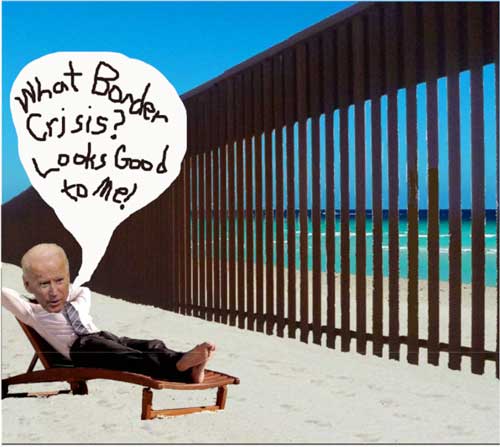 I knew someone who went with his wife to Puerto Vallarta for their honeymoon. My friend is one of those people who enjoys listing the states and countries he's been to but, even after spending a week in the resort city, he doesn't count Mexico on his list of countries he's seen.

The problem is, as he explained it, that he struggled for the first five days to convince his wife to go exploring but she never wanted to leave the all-inclusive resort or the beach. It was only on Thursday that he finally convinced her to go into town (this was 20 years ago and things were a bit safer down there then). Read More...


---
2A Constitutional Training Day by MCGOPAC
By Karen Tirio
01/09/2023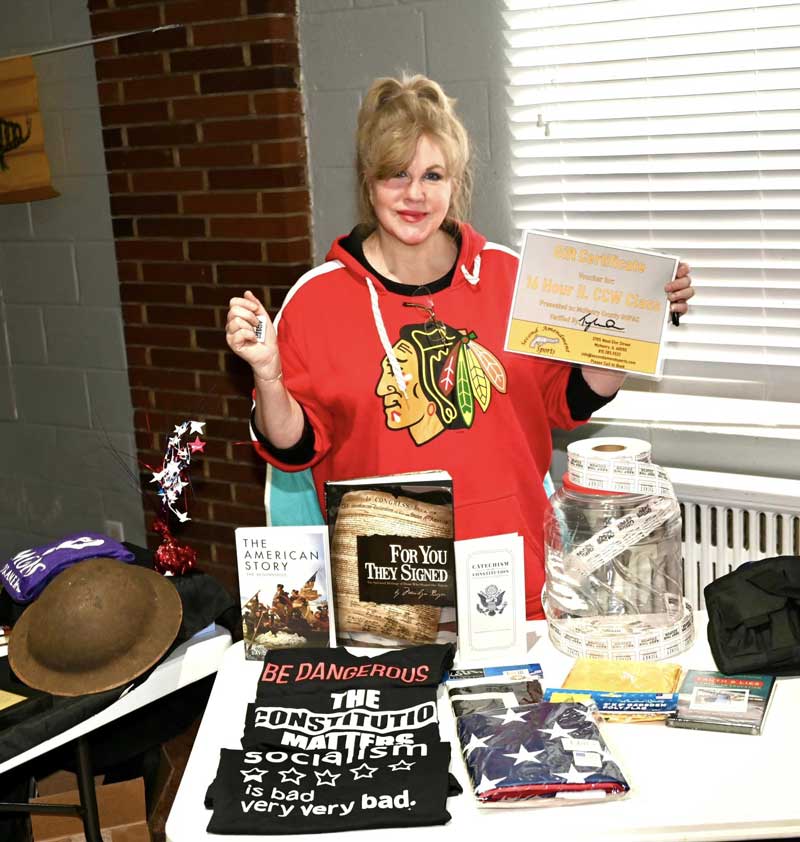 In light of the egregious gun grabbing bills IL HB5855 and IL SB2226, McHenry County GOPAC pulled together a '2nd Amendment Constitutional Training Day' on short notice at the Woodstock VFW where 49 people gathered for the all-day Saturday training. The 15./ticket included Training, Digital Workbook, Certificate of Completion, Speakers, Morning doughnuts, Pizza Lunch and Give-Aways of over 500!

The Certified Constitutional Coaches facilitating the training were: Ken Neilsen (18 year Lt. for McHenry County Sheriff's Departmentt) and wife, Tara Neilsen, of Moms for America. Both sit on the Constitutional Committee of McGOPAC.

Speakers were featured during the lunch break: Joe Tirio, Patrick Kenneally, Tony Colatorti and Mike Shorten.
Attendees came from McHenry, Lake, Cook and DeKalb Counties, and one from Wisconsin.
Ages represented were pre-teen thru senior citizen. Read More...


---
HB5855 - More Gun Control?
You Can Take Action, Actually Make A Difference


By The Response Staff
01/04/2023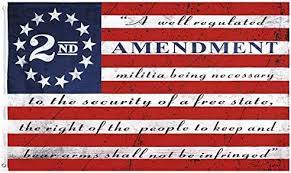 The Current Situation:
The lame duck Illinois General Assembly will soon probably take up the Protect Illinois Communities Act (HB5855). In short, the bill would make it illegal to purchase or possess almost all semi-automatic long guns, and any magazines with capacity over 10 rounds. It also raises the FOID card minimum age to 21 (18 with parental permission).

As written, the bill would go into effect immediately with the governor's signature. From that day, citizens currently owning banned weapons will have 300 days to divest them, or be guilty of violation. Thousands of law-abiding citizens who choose to keep their property would be guilty of criminal activity. Read More...


---
Yes, LGBTQ+ Does Hurt!
By RICH ROSTRON
The Response
01/03/2023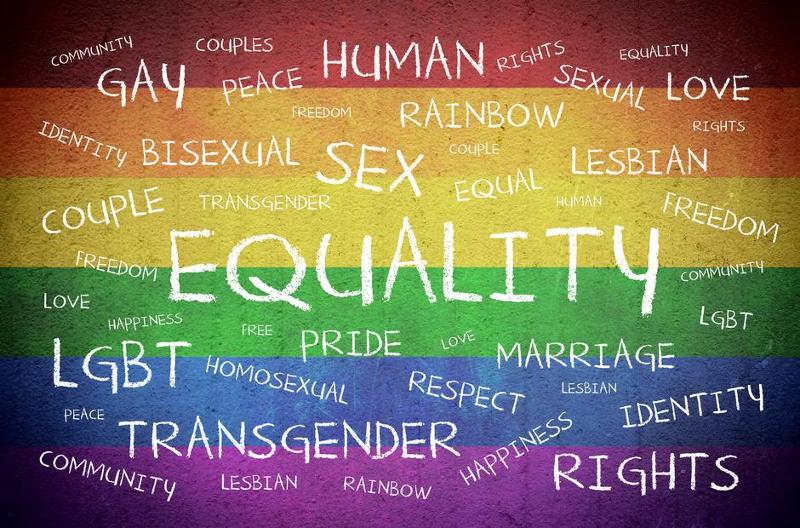 I just posted the following comment on the bottom of a story on FOXNews about the split in the United Methodist Church over conservative vs WOKE philosophies. Apparently, some of the conservative churches are seeking to go their own way and they're not being allowed to do so.



All this LGBTQ+ crap misses the point. You want tolerance? Fine. But the reality is that, if we can have a show of hands, no one – NO ONE – owes their existence to anything other than heterosexuality. In other words, LGBTQ+ has zero contribution to the world by comparison. Even when some LGBTQ+ person does something worthy or significant, they were only in a position to do so because of heterosexuality in the first place – PERIOD! It means that we owe greater respect, and support, for heterosexuality.



Read More...


---
Make Our County A 2nd Amendment Sanctuary
One-party system in Springfield demands resistance

By RICH ROSTRON
The Response
01/03/2023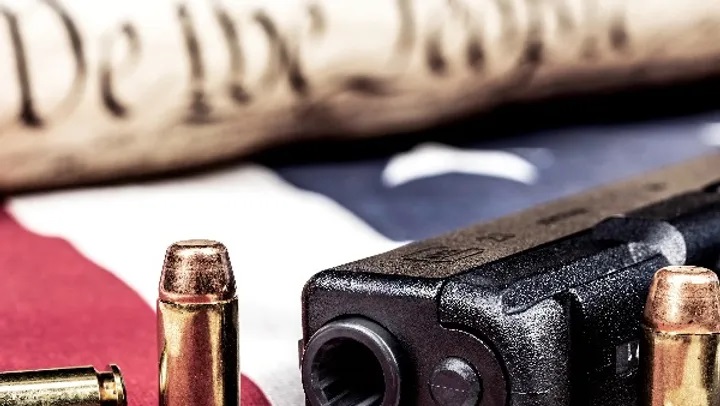 If HB5855 passes in Springfield, which is very likely considering the Democrat's supermajority that amounts to a one-party system, Illinois residents will feel significant erosion of their rights to bear arms. But the McHenry County Board could do something about it – they could follow the path of Iroquois County which has passed a resolution to defend the 2nd Amendment rights of citizens their board represents.

HB5855 would ban magazines of more than 10 rounds, would outlaw "Assault Rifles" and would move the age to legally bear arms to 21 unless someone is serving in the military. The overreach of this bill is blatant and will certainly leave Illinois residents paying massive legal fees as the constitutionality of the bill is considered by the judicial branch. Read More


---
Left's opposition to Musk-controlled Twitter speaks volumes about the Left
By RICH ROSTRON
The Response
11/28/2022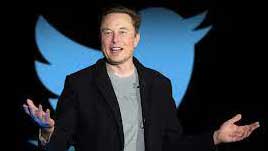 Elon Musk has the Left all in a tizzy now that the wealthiest man in the world has purchased Twitter. The Left claims it is deeply concerned Musk will allow "misinformation" and "fake news." But, what Musk really threatens is the Left's control of what defines "misinformation" and "fake news."

The Left's reaction says it all. If approached honestly, rather than fearing 'alternate' voices, the Left would welcome opposing points of view as opportunities to display their intellectual honesty and demonstrate their superior ideas. Reacting in fear that someone will 'say something out of line' demonstrates the opposite. Read More...


---
Will Our Freedoms Be Toppled?
Republished From F2PPR.org
11/17/2022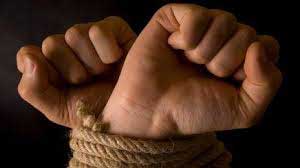 Freedom is a concept relating to the individual - - each person's unalienable rights and the choices each person is able to make for their own life. However, the amount of Liberties an individual is allowed to have is oftentimes impacted by what a government can control and/or dictate. In our most recent newsletters, we have written about Freedom of Speech, Religious Liberties, the right to bear arms (which shall not be infringed), and the right to privacy and to be secure in our houses, papers and effects.

Our country's Founders included the Tenth Amendment in order to restrain the government's natural tendency to grow and become increasingly intrusive. The Founders also created a Constitutional Republic instead of a Democracy, in order to help protect an individual's rights from mob rule (aka the tyranny of the majority). Read More...


---
ChaChing! Pritzger Spends $323 Million On His Campaigns
Interesting Facts From From Illinois Policy 11/14 2022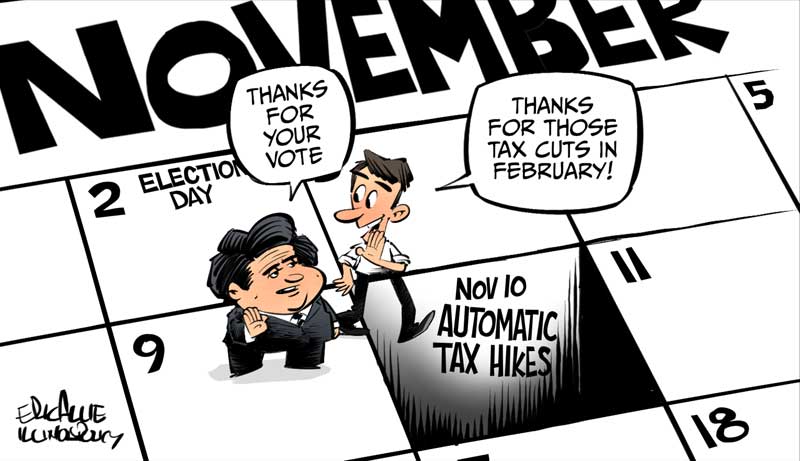 Gov. J.B. Pritzker put $152 million into his bid for re-election against state Sen. Darren Bailey, down from $171 million for his 2018 campaign. Yet his wealth has increased since taking office.

On top of self-financing his campaign, Pritzker donated $24 million to the Democratic Governors Association. The association spent millions on TV ads attacking Bailey's primary opponent Richard Irvin, who was defeated. There's More!


---
Roe v. Wade gave Left impression of invincibility that left no reason for compromise
By RICH ROSTRON
The Response
11/10 2022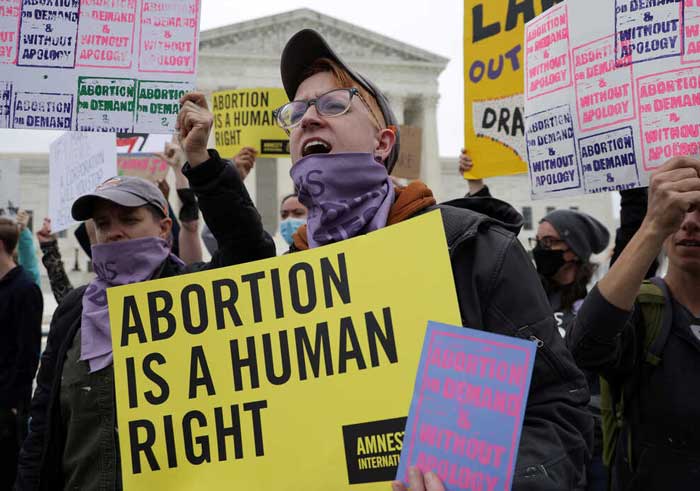 For nearly half a century, Roe v. Wade retarded an honest debate on the abortion issue. It gave women the pretense of a constitutional right that removed any requirement for negotiation. The 'right' to an abortion was so absolute and ironclad, in their minds, that they were at ease pushing for abortions up to the moment of birth. In some cases, they even pushed to 'abort' infants 28 days after birth.

With the Midterms, the Democrats ran heavily on the idea that they were protecting abortion "rights." While accusing Republicans of spreading fear about inflation, illegal immigration and rising crime rates that are easily confirmed, the Left was busy spreading panic over the Supreme Court's decision to overturn Roe v. Wade. The terror they raised was so great that, just this week, a young woman suggested that her gender will face imprisonment and execution due to the decision. Read More...


---
Is America still a civilization … or remotely civilized?
By V.L. STUART
For The Response
11/3/2022


Civilization, as defined by Will and Ariel Durant, "is a social order promoting cultural creation. Four elements constitute it: economic provision, political organization, moral traditions, and the pursuit of knowledge and the arts."

As I re-read those criteria, I began to question whether the United States can still be called 'civilized' or a 'civilization.' I will continue with the simplest and briefest examples. Read More...


---
A Provocateur - And Proud Of It
No, it's not that I like to hear myself talk; it's that there's so much that needs to be said.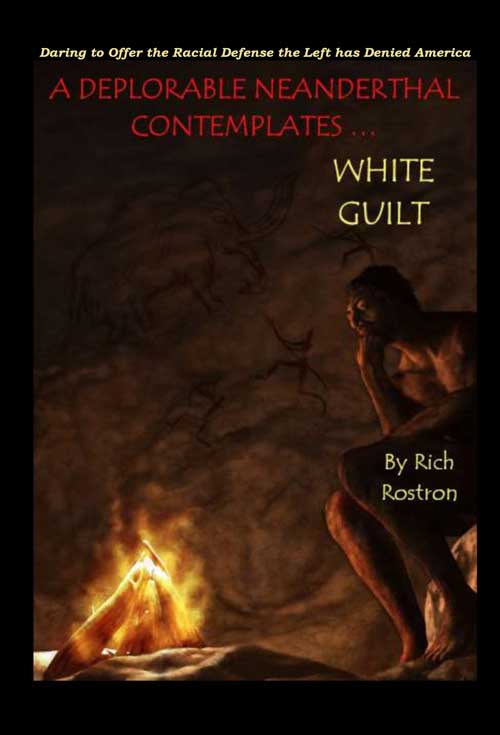 By Richard Rostron
The Response
11/03/2022

I call myself a provocateur on social networks but I'm not a 'keyboard commando.' I've put myself out there as a proponent of respect for the liberty inherent to America. I challenge the WOKE narrative and the Cancel Culture every chance I've got. But I don't do these things because I "like to hear myself talk."

That's what a woman recently said about me in the coffee shop where I write. She was pointing me out to the man she was sitting with, who was holding an infant (I assume he was her husband and the infant was her child but couldn't say for sure). What I am fairly certain of is that she and I have crossed paths on social media sometime in the recent past.

No, I don't 'admit' that I'm a provocateur; I announce it proudly. But it raises a question – a provocateur of what? Read More...



You're bribing me for my vote, with my own money, and you really think $50 will turn the trick?
By RICH ROSTRON
The Response
11/03/2022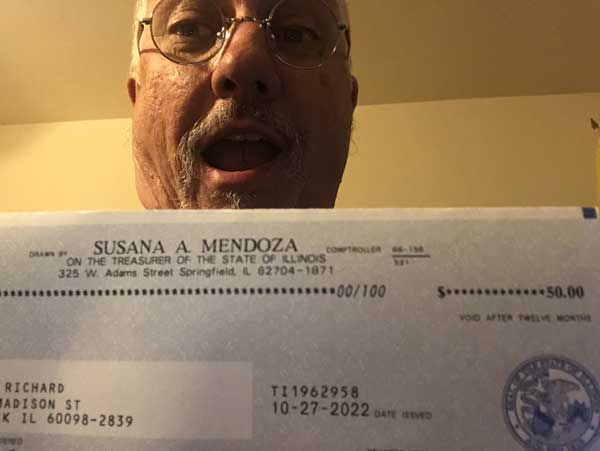 My Life-Changing Event!

I went to the mailbox Monday completely unaware that it would be an event to change everything. Until that moment, I had intended to vote for the party that isn't making crime safer for criminals. I intended to vote for the party that wasn't trying to end fossil fuels without a viable alternative, and in the process driving prices at the pump to painful levels.

I planned to vote for the party that believes America has as much right to secure its borders as any other country and that the government has a responsibility to do so, especially when drugs, sex traffickers, and terrorists are coming over with the crowd. Read More...


---
Amendment #1 would give teachers union full control of what children are taught
By RICH ROSTRON
The Response
10/26/2022



Would you vote for that? Does that sound like a good idea to you? Or are you one of those "radical parents" – those who dare to speak out about what their children are taught – that the federal Justice Department has targeted?

So-called "Workers Rights" Amendment #1 will give teachers unions unfettered power over what our children are taught. Read More...


---
Timing is everything, they say, and the president appears to agree
Biden trying to manipulate the news to fit the timing of the election

By RICH ROSTRON
The Response
10/26/2022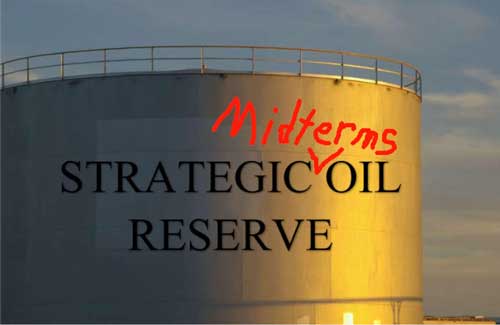 Last week, the Saudis related how, when Pres. Joe Biden asked them to increase oil production, and they said they were reducing oil production, Biden asked them to hold off for a month or so. That would seem like a curious request if we didn't realize how it would fit with the timing of the coming midterms.

Clearly, Biden wants to delay any more bad news at the pump until Americans have cast their votes. His release of oil from our national reserves, which also seems timed to curiously fit with the election, seem to have achieved a little good but have run their course; our national reserves now so diminished that even he might fear the political repercussions of releasing more (that's not to say he won't – stay tuned between now and the election). Read More...


---
A vote for Democrats in Illinois is a vote for a one-party system
By RICH ROSTRON
The Response
10/12/2022

As an Illinois voter, why would you bother to vote for a Democrat? The Democrats have a supermajority in the state. Whatever the Democrats want, the Democrats get, and that includes about all the corruption they can handle (aka former House Speaker Michael Madigan, who, after half a century, finally went too far for too long and got caught, maybe). A vote for a Democrat in Illinois is a vote for a one-party system.

That's what we have in this state – a political party so dominant that there seems to be little reason to bother with another party. This makes voting Democrat a pointless exercise and a waste of time. But, if you believe that other perspectives on governance should at least be considered, you might want to cast a vote for that other party – the Republicans. Read More...


---
Sanctuary Cities Complain About Illegals
Sanctuary Cities whine and complain about a few busloads as millions of illegals invade Southern states

By RICH ROSTRON
The Response
09/28/2022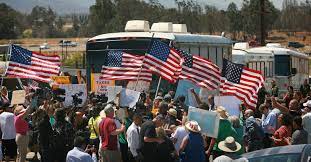 NY Post headline, Sept. 19: "Eric Adams mulls suit against Texas, Gov. Abbott over migrant bus influx"

Boston Herald headline, Sept. 18: "Migrants shipped to Martha's Vineyard: Massachusetts state rep., civil rights group call for investigation into Ron DeSantis"

The Geller Report headline, Sept. 12: "Chicago's 'Sanctuary City' Mayor Ships Illegals Somewhere Else"

Townhall headline, Sept. 12: "Mayor Bowser Touts 'DC Values' By Shipping Illegal Immigrants Out of DC"


These are some of the reactions we've seen since Governors Ron DeSantis (FL) and Greg Abbott (TX) started shipping illegal aliens to Northern cities and states run by Democrat mayors and governors. The outrage is palatable: 'How could they!?' Read More...


---
No, Joe, It's Not MAGA You Have To Fear
But Look Out When Children Of Today Wake Up To What You've Done To Them

By RICH ROSTRON
The Response
9/28/2022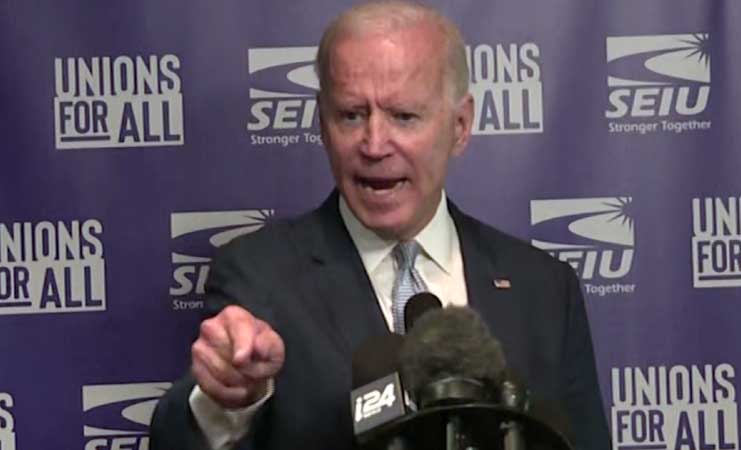 "Donald Trump and MAGA Republicans represent an extremism that threatens the very republic." Those were the words of Pres. Joe Biden in a recent speech as he tried to stoke up outrage on the Left while claiming to promote "unity." But former Pres. Donald Trump and so-called MAGA supporters are not the threat to the Republic.

The threat is the party that applies a flagrant and damaging judicial double standard at the highest reaches of our country. After 2-1/2 years of unfounded Russian Collusion hearings, a nonsensical impeachment over a phone call to the Ukrainian president, and 1-1/2 years of inflating the Jan. 6 Capital riots as an "insurrection," the FBI has now raided Trump's Mar-a-Lago home with a search warrant of unprecedented and legally doubtful depth and breadth. Read More...


---
Pritzger Bullies Paddock Press

By RICH ROSTRON
The Response
09/26/2022

Gov. Pritzker doesn't like criticism - bullies printer into dropping contact with conservative newspapers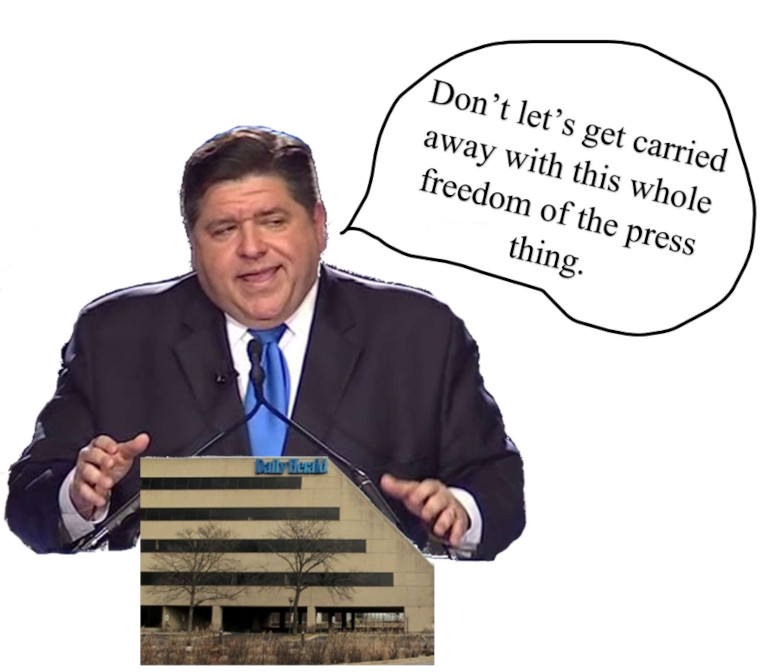 With the November 8 election drawing near, incumbent Gov. JB Pritzker would prefer to see glowing stories in the news about what a wonderful job he's doing and he's not very tolerant of those who dare to criticize. When publisher Local Government Information Services (LGIS) began running articles critical of his performance, he responded by throwing his substantial weight around.

Pritzker discovered that the 34 editions published in affiliation with LGIS were printed on contract with Paddock Publications (owner of the Daily Herald), Pritzker decided to put an end to that right now, much the way he dictatorially shutdown the state and required masks. His campaign manager, Mike Ollen, sent a letter to the Daily Herald demanding that they cease printing the publications. Read More...


---
The Death and Resurrection Of Baseball

By Response Staff
09/25/2022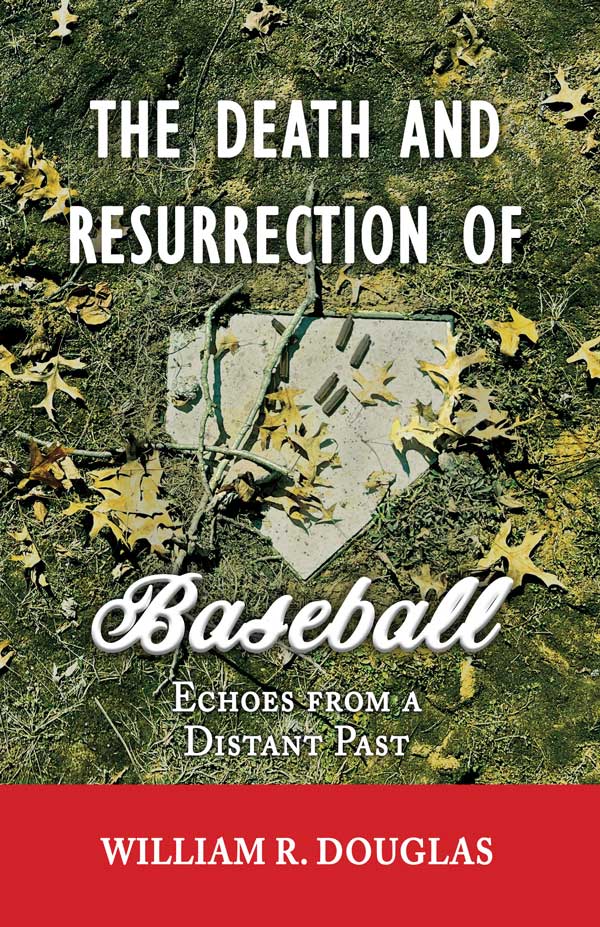 McHenry author's new sports fiction novel is a hit with readers.

McHenry native William R. Douglas' new novel The Death and Resurrection of Baseball is getting great reviews from readers. The novel's main storyline takes place in McHenry 140 years into the future. Read More...


---
The real math puts Left's immigration response to shame.

By RICH ROSTRON
The Response
9/22/2022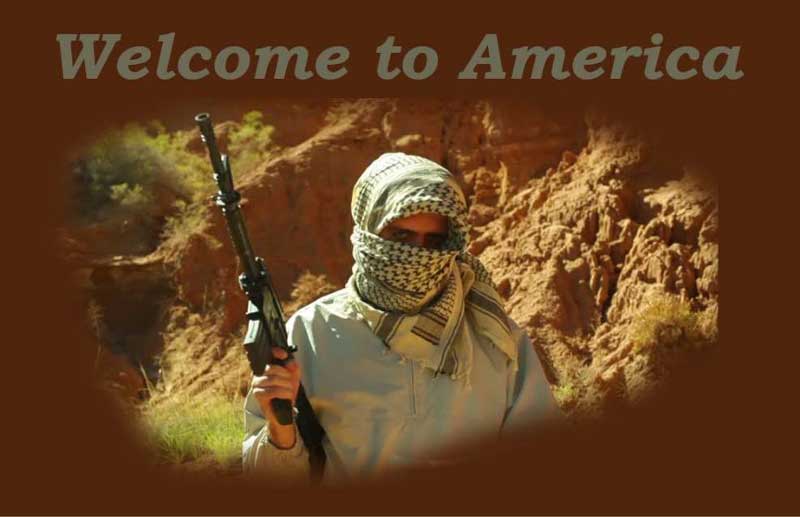 Actual numbers shine light on threats to America.

President Joe Biden has suddenly discovered that communism is bad. That's why he has to leave out the welcome mat for illegal aliens, because they're "fleeing communism." Of course, that's a political spin with an eye on the midterms. But, mixed within all those illegals for whom he has left the border wide open, are terrorists. Read More...


---
Corrected Remarks By President Biden
By Erik Sivertsen
The Response
09/9/2022

Listening to President Biden's speech about the Continued Battle for the Soul of our Nation, I came to the realization that he simply had a few details mixed up. I hate to see our leader so easily confused, so I will help him out and fix the speech so, should he try again, he might enjoy some accuracy mixed with his rhetoric.

From the transcript of his speech, it would appear that he thinks that the Declaration of Independence and the Constitution embody the ideas of equality and democracy. It is true that the Declaration does capture the idea that we are all created equally, but the unique idea is that we are all endowed with rights. What makes America great is not democracy. It is the idea that we all have rights that cannot be taken away, and that we are all free. The Constitution and Declaration of Independence embody the idea of Freedom and Personal Responsibility, and a limited Constitutional Republic. Read More...


---
Who Controls The Science?...
Who controls "the science", and will you keep your head?
By RICH ROSTRON
The Response
8/30/2022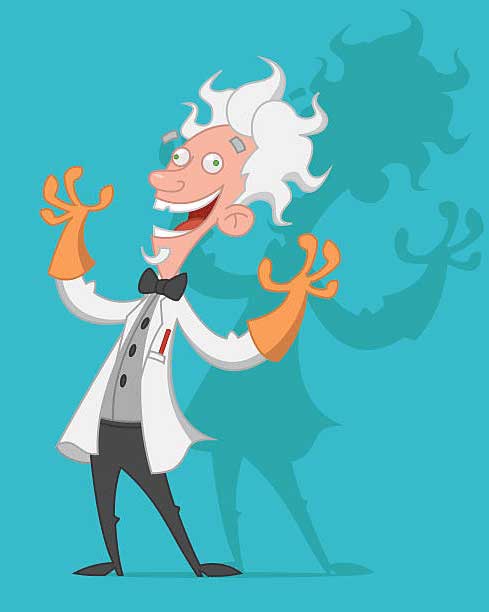 Do a search for grants to study climate change and you'll find a long list of opportunities. Do a search for grants to challenge climate change, or challenge the theory of climate change, and all you'll find is a list of organizations that have accepted climate change and are active, presumably, fighting climate change.

Maybe they're right. Maybe man-made climate change is bringing the world to the point of oblivion. But is anyone honestly challenging the idea.

If you're rising from your chair with the word "Sacrilege" bursting from your lips, well, hold your horses for one cotton-pickin' second there, cowboy. Read More...


---
We'll Have A Recession When...
...I Say There's A Recession!
By RICH ROSTRON
The Response
8/29/2022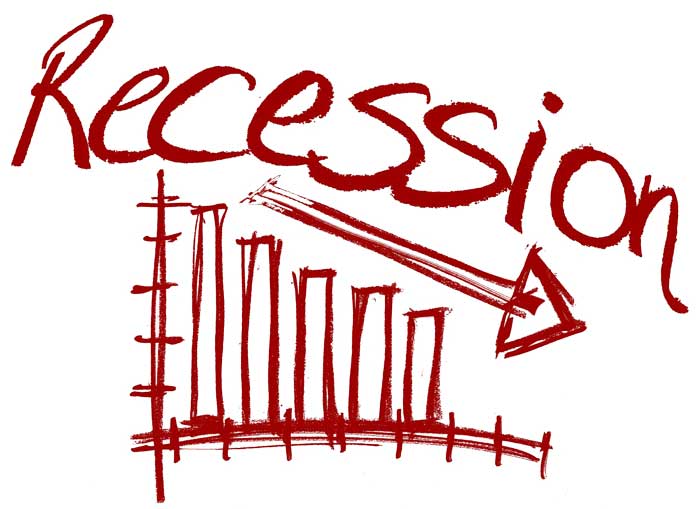 "Hey, Chet, what are you so happy about?" I asked.

"Didn't you hear?" he responded looking at me as though I had just crawled out from under a rock somewhere.

"Hear what?" Read More...

---
How Much Is Your Vote Worth?
...and will you sell it?
By RICH ROSTRON
The Response
8/29/2022

It's clear that Joe Biden and the Democrats want to buy your vote. Even some Republicans are not above trying to sway your vote with a little taxpayer funded 'good will.' But primarily, it is the Democrats who are willing to pay you, one way or another, for your vote.

Consider the loan forgiveness executive order Biden announced yesterday. For what is now estimated to cost taxpayers $500 billion, the government will forgive $10,000 of debt from every borrower who makes less than $125,000 annually - $20,000 for those with Pell Grants. Read More...


---
Hate Crimes
Hate crimes are thought crimes: and they're more dangerous than any thoughts
By RICH ROSTRON
The Response
8/29/2022

A 24-year-old man from Alsip, IL, was arrested on a charge of committing criminal damage to a Lake In The Hills bakery that has announced its plan to host a drag show with transexuals. He was also charged with a "hate crime." But what is a 'hate crime' other than a 'thought crime?'

A 'hate crime' is where we hold people accountable for what they think. In this case, the hate he is accused of is based on the idea that he committed the alleged damage because, presumably and allegedly, he did not like the idea of a drag show presented to children. Read More...


---
Euphemism and Abortion Make Strange Bedfellows
By STEVE BELONGER
The Response
08/25/2022

I taught high school and one of my students was pregnant. She was healthy and had cravings for pineapple. I heard no rumblings of difficulties, so I was surprised when a school official told me Monday morning that over the weekend this student had a "D&C". I didn't know the terminology. She had to define it for me. Dilation and Curettage - the medical procedure used to scrape the inside of the uterine wall. I couldn't ask too many questions and the student was back at school on Tuesday. Maybe it was a miscarriage, a sad event for all who endure that.

It wasn't. I was thrown off by the euphemism. The red herring of calling one thing another word so we don't have to deal with the one thing. She had an abortion. While the school official may have been trying to be professional or discreet, we should not be fooled by the language of the pro-abortion forces or the liberal media. Read More...


---
Are Guns The Problem?
By ZACH RUDDER
The Response
8/25/2022

With the most recent mass shooting at a Texas school, the mainstream media and the democrats will vociferously push gun control until Election Day in November. But an honest approach to gun control requires that we weed through the arguments looking for places where we can actually make improvements.

According to gun control advocates, "common sense" gun control goes as follows:

"Background checks or universal background checks." Anybody who has ever tried purchasing a firearm knows that background checks already happen when you purchase a firearm. And universal background checks refer to private transfers like a brother selling his gun to his sister. In such a case, if a crime is committed using the brother's gun, even if the brother didn't commit the crime, he will be held liable. Read More...


---
We could all learn some lessons from the county fair.
By Erik Sivertsen
The Response
08/05/2022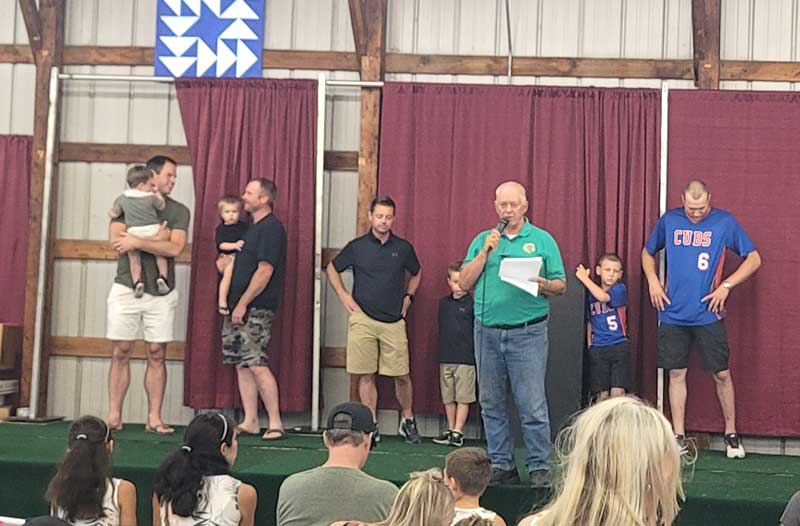 If you have not yet made it out to the McHenry County Fair this year, it is not too late. The Fair will run through this weekend and end on Sunday.

There are many fun activities and attractions. As always, there are some great looking animals, that you can tell have received a lot of extra special care and attention. The talent of the kids participating in the 4H exhibits is amazing. There are Tractor-pulls, and hay bale throwing contests, and carnival rides, and funnel cakes, and chainsaw carvings, and tractor parades, and all of the fun things that you expect to find at the county fair. Read More...


---
Mario Bros wouldn't use veterans as mules, but Democrats did - And the media played their part, too
By RICH ROSTRON
The Response
08/02/2022

Suppose you're playing Mario Brothers, the 1990s video game, and you can have 1-Ups whenever you want them, but your opponent can't. You can Warp to Worlds 2, 3 and 4 at will, but your opponent is stuck in World 1. You'd want to use that advantage every chance you had, wouldn't you – especially if you were falling behind?

Now, think about that while considering the storied path of the PACT Act, a bill created, presumably, to assist Iraq and Afghanistan veterans who were exposed to potentially toxic smoke while serving overseas. Republicans initially balked at the bill. Read More...

---
Media and Big Pharma ignoring evidence of drug connection to mass shootings
By RICH ROSTRON
The Response
07/29/2022

There is an abundance of stories on the Internet about a common theme with mass shooters – many, if not most, were prescribed psychotropic drugs at the time of the shootings. But, somehow, that inconvenient factor goes largely ignored by the media.

Instead, the media focuses almost exclusively on the weapon used in the incident. Never mind that the right to bear arms has existed in America, well, as long as there's been an America. Never mind that we didn't see mass shootings with this frequency or severity prior to the widespread use of psychotropic drugs. It's difficult to ignore the correlation between psychotropic drugs and mass shooters, though the media and pharmaceutical industry seemed determined to try. Read More...


---
Gas stations display Illinois gas tax hikes to counter Pritzker election propaganda
From The Illinois Policy Institue
07/08/2022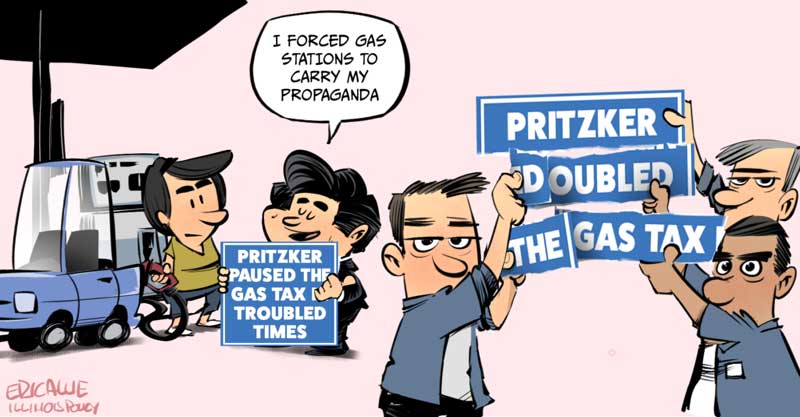 Illinois gas station owners lost their legal fight over the requirement to advertise the delay in Gov. J.B. Pritzker's annual gas tax hike. Stations posted the mandated signs July 1, but are also telling drivers how much state leaders raised the gas taxes.

Click HEREto read about Pritzger's gas tax increases on IPI website.


---
Sen. Hawley isn't "transphobic" – he's trans-honest
By RICH ROSTRON
The Response
07/13/2022

Tuesday, a University of California Berkeley Law Professor Khiara Bridges told Sen. Josh Hawley (R-MO) that he's "transphobic" and that his line of questioning will lead to violence against transgender people. And, on Wednesday, the Washington Post piled on attacking Hawley for refusing to admit 'some transgender men can get pregnant.'

Hawley was asking Bridges questions in a Senate Judiciary hearing that Democrats called to address the idea that, with the Supreme Court ruling that ended Roe v Wade, abortion bans in some states will harm "people with the capacity for pregnancy." Hawley was pressing the question that "people with the capacity for pregnancy" actually refers to women. But Bridges claimed that trans people can get pregnant.

According to WikiPedia, "Pregnancy is possible for transgender men who retain functioning ovaries and a uterus." For someone who dares to remain skeptical about the idea of gender fluidity, this is a laughable and contrived arrangement of reality with wishful thinking. Read More...


---
Our schools and culture are preparing future non-citizens
By RICH ROSTRON
The Response
07/11/2022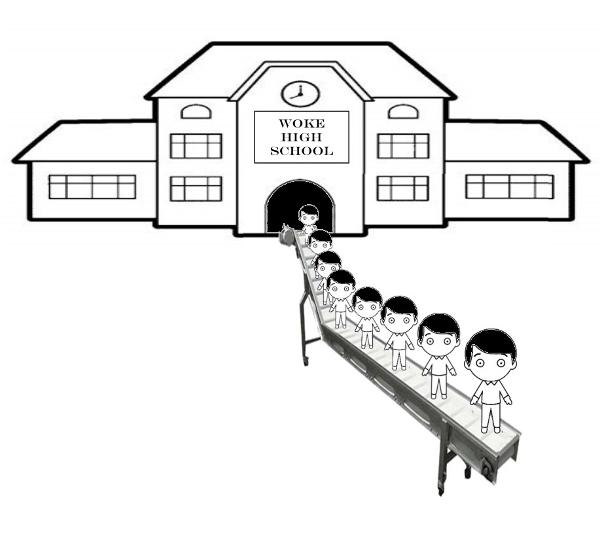 If you're not the parent of a teen or young adult, when is the last time you spoke with a Millennial? I don't mean a casual conversation about the weather; I mean about their thoughts about what's going on in our world today. I do so on a fairly regular basis. I make a point of it. And in the process, I have experienced the blatant evidence of what our schools and culture are pushing these days.

These, after all, are the people who will soon be running this country, if there's a country left to run. Their ideas will dominate the course of America in the years to come. And what I'm hearing is not very comforting. In fact, I would go as far as to say it's alarming.

Ask a young person today what they think about free speech, and this is an extremely likely response: "Free speech is 'okay' but there need to be limitations." Read more..."


---
Dems Hold F__k The Fourth Rally
View of America requires the right blinders – those that keep you looking Left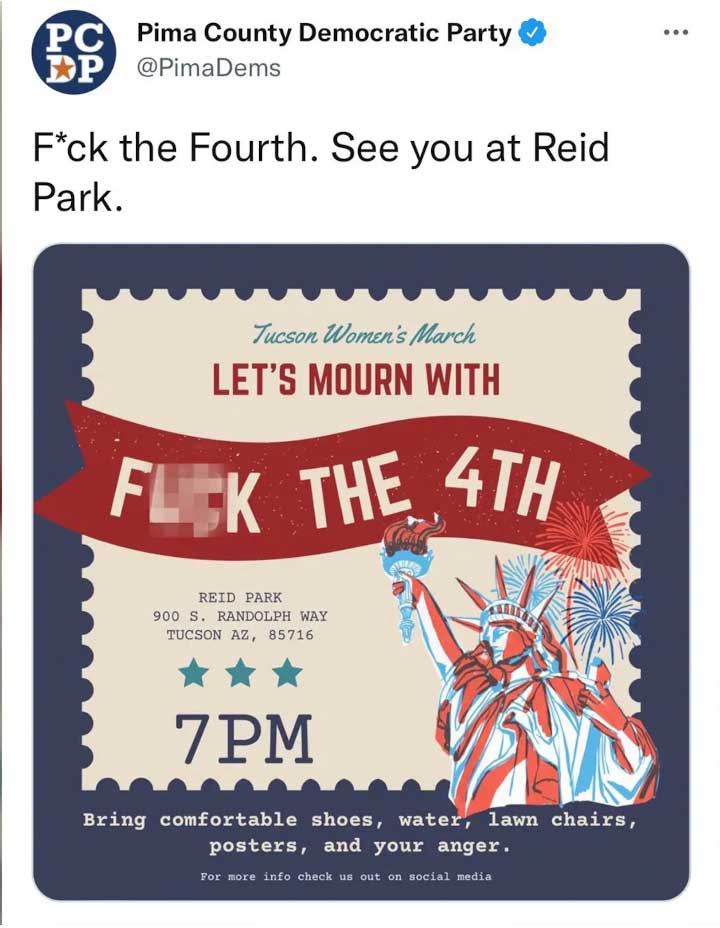 By RICH ROSTRON
The Response
07/01/2022

It's no secret that the Left despises America. From the 1619 Project, to BLM, to radical-socialist-anarchist books by Howard Zinn in our classrooms, Leftists constantly scream their hatred for this country. But, with this 4th of July, even their customarily unhinged loathing for the United States pales by comparison as Democrats in Arizona are holding a "F—k the Fourth" rally.

What has heightened their radical vitriol? Read More...


---
Objection to court ruling doesn't trigger rabid attack on court by this conservative
By RICH ROSTRON
The Response
07/03/2022

Our Southern border, in contradiction to what we're hearing from VP Kamala Harris, is wide open. Illegal aliens are pouring over the border in record numbers. The cartels are making a fortune on human trafficking and drug smuggling.

That is the backdrop to yesterday's Supreme Court ruling that the Biden administration can abandon Pres. Donald Trump's "Remain in Mexico" policy. The policy required those seeking 'asylum' to wait in Mexico until the courts in the U.S. ruled on the status of their claims.

This was not the decision I had hoped for. The evidence is clear – our Southern border is wide open and is in a state of crisis. The last thing we need to do is to give the Biden administration more leeway to sit back while illegals, drugs (including the fentanyl that is causing a national crisis of overdose deaths) and terrorists cross the border with impunity. But that is the decision the court made. Read More...


---
Tadelman wins Sheriff's race
By RICH ROSTRON
The Response
06/30/2022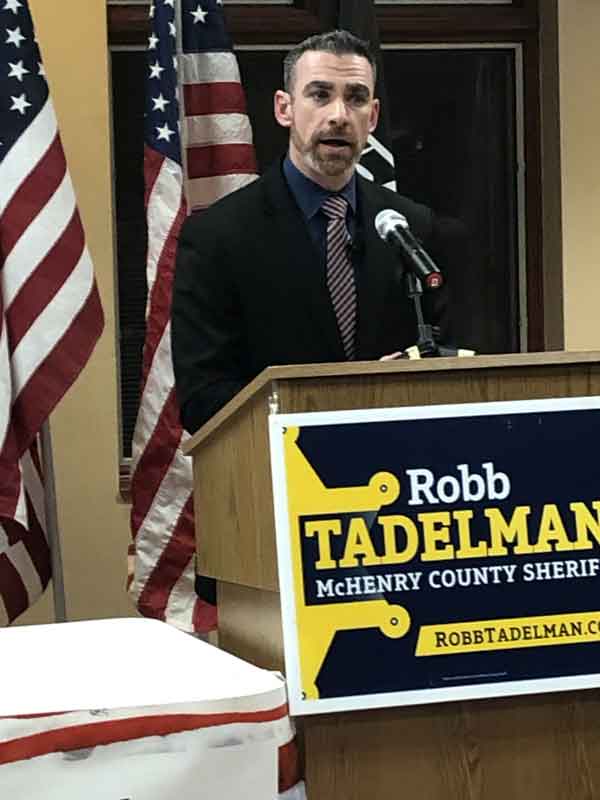 In one of the tightest local elections, Robb Tadelman won the GOP primary election for McHenry County Sheriff to replace the retiring Bill Prim. Tadelman won with 59.5% of the votes (16,786) to Tony Colatorti's 40.5% (11,433), and will be running unopposed in the upcoming general election.

Tadelman served in the McHenry County Sheriff's Office for 18 years. He was promoted to lieutenant in 2017 after graduating from the Northwestern University's School of Police Staff and Command. He served in the Internal Affairs Division before he was promoted to Deputy Chief, and then Chief, of Operations.

Colatorti spent 22 years in law enforcement, including serving as chief of police for Prairie Grove and Holiday Hills. He has owned seven Luke's Beef franchises and has operated Cucina Bella Italian restaurant in Algonquin for 18 years.


---
Bailey wins GOP primary setting up race against incumbent

By RICH ROSTRON
The Response
06/28/2022

Gubernatorial Candidate Darren Bailey handily won the primary to represent the GOP in the general election against incumbent billionaire JB Pritzker. Bailey also won in McHenry County, where local Gary Rabine finished second. Statewide, Bailey, a downstate farmer who received the endorsement of Donald Trump, won with 57.5% of the votes (442,006 votes).

Jesse Sullivan finished behind Bailey with 15.7% (121,039) votes and Aurora Mayor Richard Irvin finished with 15% (115,170). Rabine received 6.6% of the votes (51,038) while Paul Schimpf received 4.3% (32,836).

Irvin came into the race with the financial backing of billionaire businessmen Ken Griffin, who donated more than $50 million to Irvin's campaign. Along with his expenditures, Democrats spent money on ads attacking both Irvin and Bailey. Read More...


---
Abstinence Trends On Twitter In Wake Of Roe V. Wade Ruling
RE-Posted from the New York Post
06/282022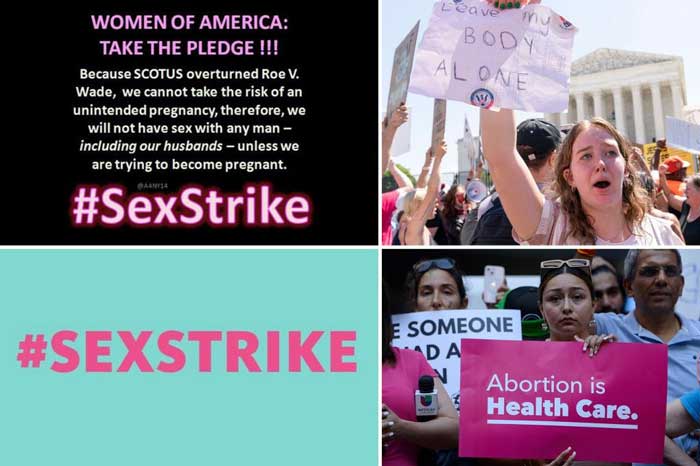 This is one way to avoid abortions...

Therefore, The Response fully supports the 'Sex Strike.'

......................

Big Apple abortion protesters were in support of a sex strike Saturday — as "abstinence" started trending on Twitter in the wake of the Supreme Court's decision to overturn Roe v. Wade.

"If you're a man who won't get a vasectomy, even though it's reversible, and you're not out in the streets fighting for my rights, you do not deserve to have sex with me," Brianna Campbell, a 24-year-old EMT, told The Post. Read More....


---
Jan. 6 show trial proves Pelosi, Dems and the Left don't give a damn about justice
By RICH ROSTRON
The Response
06/27/2022

The same Democrats who bailed out BLM and Antifa rioters have no problem with rioters from Jan. 6, 2021, languishing in jail for a year or more awaiting trial. The same people who called more than $2 billion in damages from the BLM and Antifa riots 'peaceful protests' have labeled the Jan. 6 riots an insurrection.

If Jan. 6 was an insurrection, it was the lamest example of an attempted government takeover in the history of the planet. The insurrectionists even forgot to bring their guns. But, while ignoring that inconvenient truth, the House Committee investigating the riot also ignores the fact that Pres. Donald Trump requested 20,000 National Guardsmen to protect the Capital that day. His requests went unheeded by House Speaker Nancy Pelosi (D-CA), who is also ignoring video of Capital Police opening doors for the rioters. Read More...


---
Supreme Court Overturns Roe V. Wade
Reprinted from NY Post
06/24/2022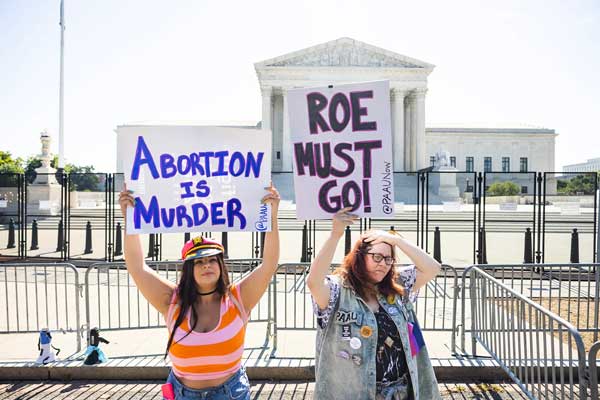 The US Supreme Court has overturned its 49-year-old landmark Roe v. Wade decision that legalized abortion throughout the US, upholding a Mississippi law banning the procedure after 15 weeks of pregnancy – and leaving the issue up to each of the 50 states.

Friday's opinion by Justice Samuel Alito also overturned a 1992 case, Planned Parenthood v. Casey, in which the court found that state laws restricting abortion should not impose an "undue burden" on women seeking the procedure.

"Abortion presents a profound moral question," Alito wrote. "The Constitution does not prohibit the citizens of each State from regulating or prohibiting abortion. Roe and Casey arrogated that authority. We now overrule those decisions and return that authority to the people and their elected representatives." Read Story at NY Post


---
Governor's Race Poses Tough Choices For Illinois Voters
By ERIK SIVERTSEN
The Response
06/20/2022

Republicans have a tough choice in the June 28 primary election for governor. There is a large group of candidates and each of them has strengths that could make them the best choice as the next governor of Illinois.

The Response has over the last few months had the opportunity to meet and talk with all of the candidates except Richard Irvin. We even helped to write some of the questions for the June 4 McHenry Township GOP candidates forum. The experience hasn't, necessarily, provided a clear frontrunner. However, we hope the following may help readers to draw conclusions that are helpful when they go to the polls.

Paul Schimpf: Schimpf is a natural Leader. He has a presence that people tend to want to follow. Read More...


---
No inclination to virtue signal with gay parade but I may do a little rain dance
By RICH ROSTRON
06/12/2022
The Response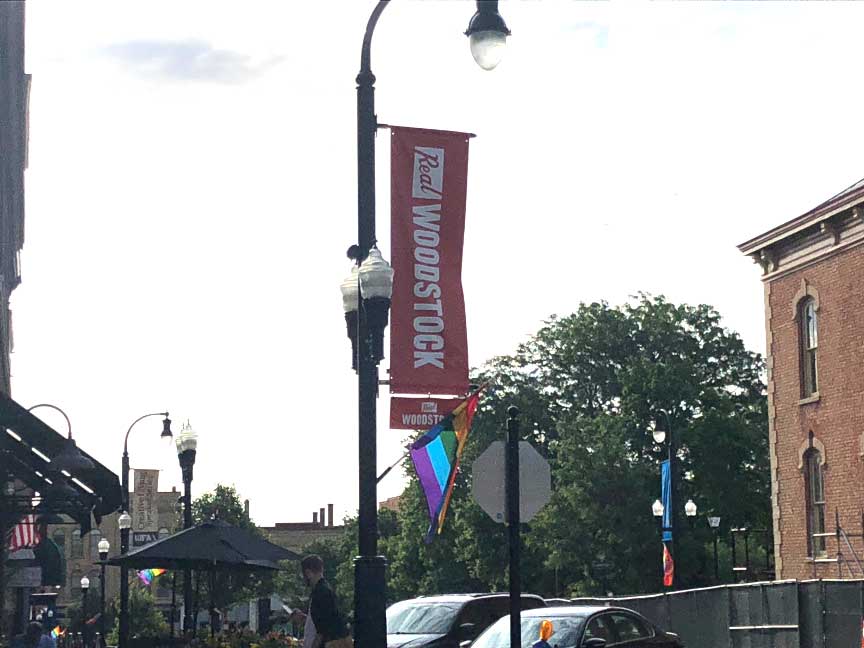 The rainbow flags were out on Friday in advance of the gay parade Sunday

I'm perfectly positioned to earn my points for virtue signaling. Outside, The Woodstock Square is adorned with rainbows everywhere. The marchers will turn out soon and, just as soon, we'll have folks with tie-dyed rainbow hair and all manner of colorful attire and adornments. If we watch close enough, we may even see toddlers in drag.

Of course, it's not lost on me that the City of Woodstock purchased an abundance of rainbow flags and had city workers install them around The Square in their taxpayer-funded contribution to the event. Seems the city didn't want to wait until the last moment to virtue signal.

If I sound like a wet blanket, it's not that I'm filled with hate or rage. I'm not someone who would do anything other than a little rain dance to interfere with the rights of people to parade and celebrate in their own way. Read More...


---
Candidates Event at Richardsons Farm
Wet and chilly day can't hold back enthusiasm for Republican debates in Spring Grove.

By RICH ROSTRON
06/04/2022
The Response

The temperature was in the low 60s as intermittent rain rolled through the Spring Grove area Saturday but that didn't stop more than 500 area residents from coming out to Richardson Farm to hear debates between approximately 60 candidates for positions in the June 28 Republican primary.

Read More...


---
Underwood Supports DHS Truth Board
By Greg Bishop - The Center Square
05/02/2022

(The Center Square) – The recently revealed federal Disinformation Governance Board through the U.S. Department of Homeland Security could be an issue in upcoming Illinois congressional elections.

Last week, U.S. Rep. Lauren Underwood, D-Naperville, asked the question that revealed the board. Read More...


---
JB Pritzger's Price "Relief"
Reposted from IllinoisPolicy.org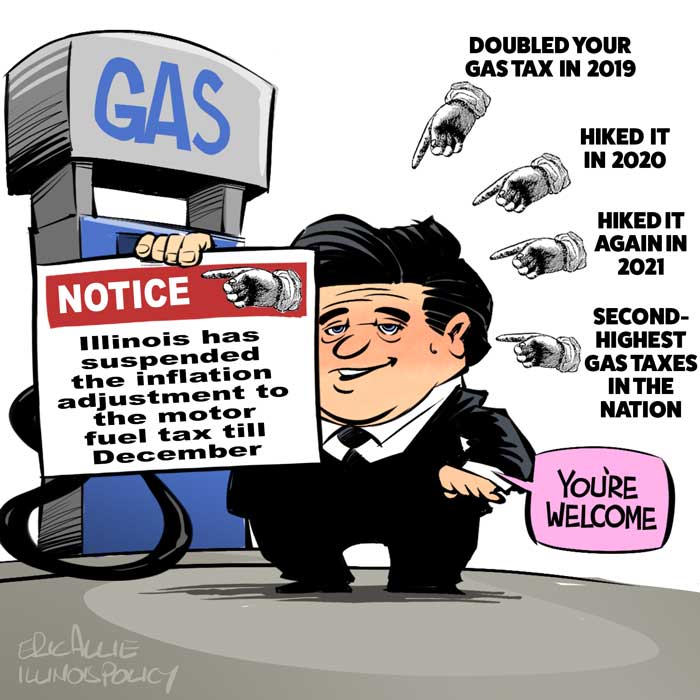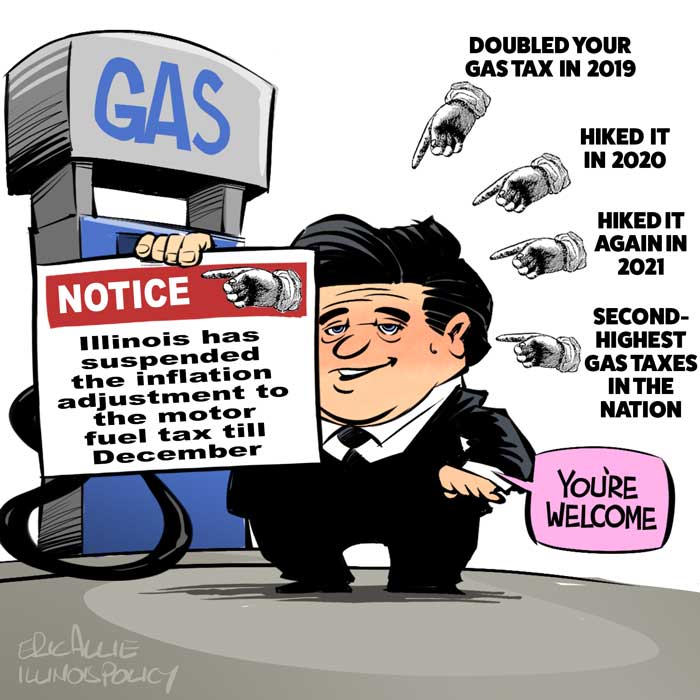 In his latest re-election ad, Illinois Gov. J.B. Pritzker touted his election-year tax relief as lowering prices for families. He failed to mention his plan expires shortly after the election and that he imposed thousands in new taxes as his term began. Read More...


---
Illinois Parents, Teachers Sue
Reposted By Permission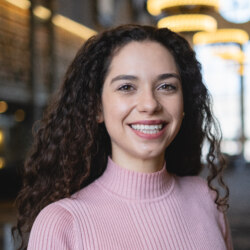 Amendment 1, billed as a "Workers' Rights Amendment," actually covers so much more that it violates the U.S. Constitution. Parents and teachers worrying about it emboldening already militant teachers unions are suing to get it off the ballot.

Two of Sarah Sachen's four children have learning disabilities. When union bosses closed schools in early 2021 and early 2022 to strike over in-person teaching plans, Sachen's children suffered.

"My middle two, in sixth and third grade, are on Individualized Education Plans, and are still over a year behind due to the school closures. Remote learning is dreadful for children with special needs. It's so difficult to catch them up," Sachen said. "They went back two whole weeks, and then they were sent home due to the strike. It is so cruel. The strike just disrupts everything because you're ripping schedules out from children who are used to a defined structure." Read More...click below.

https://www.illinoispolicy.org/illinois-parents-teachers-sue-to-get-unconstitutional-union-boost-off-ballot/


---
When Integrity IS Important
By KEN NICHOLSON
The Response - 04/21/2022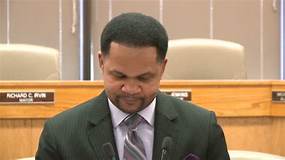 Richard Irvin

Most of us share a common opinion about most (but thank God not all) politicians - they tend to lose their integrity, at least to some degree, generally about the time they start campaigning for office. The evidence is obvious and undeniable. Thence the time-honored joke: "how do you know when a politician is lying?"...

From my parents I learned the definition of integrity in simple words. If you say something is the case, well, it better be so. If you promise to do something, do it (and don't just "fake it"). And so forth.

The thing that really turns people off is when our civic leaders say one thing, then actively and intentionally do another. There seems to be no end to their unconcern for keeping their word. Even on issues where there is not much room for subjective interpretation, like "If you like your insurance and your doctor, you can keep them". Read More...


---
McHenry County Sheriff Candidacy Objection Resolved
By Erik Sivertsen
04/14/2022

Objections to candidate petitions have become a normal part of the political process. After candidates file their petitions to get on the ballot, voters are given an opportunity to object to any candidate who wants to be on the ballot. The law is very specific about how the pages have to be numbered, stapled and filled out, and then finally filed with the election authority. Sometimes objections can be seen as frivolous or get labeled as dirty politics. Not all objections are related to whether they stapled the pages or used a paperclip; sometimes they get into whether the candidate meets the qualifications for office.

Fortunately in McHenry County there was only one objection filed for the June 28th Primary election, and that objection was made by 2 voters against Tony Colatorti's candidacy for Sheriff. The basis of their objection was rooted in a new Illinois law that was passed in January of last year. That bill deals with all sorts of police reforms, including ending cash bail and requiring body cams for all police officers by 2025. Up until this election cycle, voters were free to choose any candidate to be their sheriff who met 3 qualifications: Read More...


---
Fentanyl #1 killer of American adults as Biden-Harris Administration worries about how drug effects identity politics
By RICH ROSTRON
The Response - 04/18/2022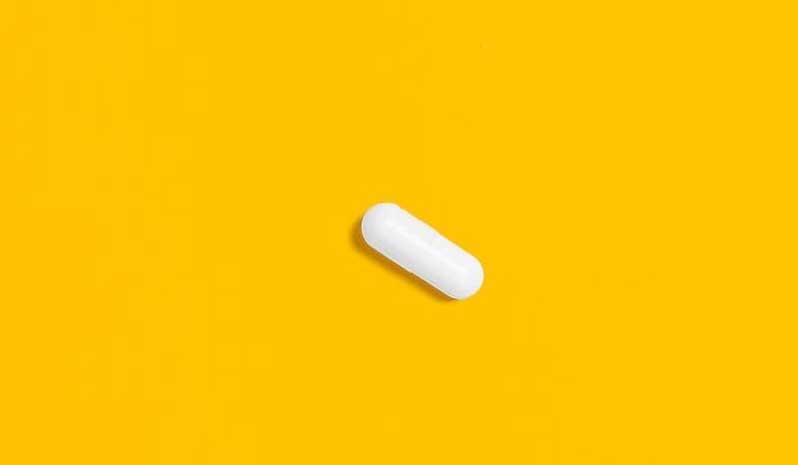 The No. 1 cause of death among American adults is not heart disease, cancer, motor vehicle accidents or even COVID-19; it's Fentanyl overdoses. That's right - more Americans die overdosing on the drug brought into the country over our porous Southern border than any other cause of death.

As the Biden administration has thrown open the Southern border, Fentanyl has poured into the country mixed with wave after wave of illegals. Read More...

Inventory shortage continues to drive housing market
By Ricardo Lavariega
04/15/2022

Q1 2022 McHenry County Housing Market Review

The 1st Quarter this year saw another series of broken records in home sales. Inventory struggled to meet demand, which caused an increase in the median sales price in McHenry County from January through February. During that stretch, prices reached a record high for March ($280,000 median sales price).

March of 2021, the median sales price was $245,250. The numbers demonstrate a continued strong demand for homes. Supply is struggling to meet demand with March having .7 months of inventory (lowest on record) here in the county. Last March, we only had .9 months of inventory. Read More...


---
Conservatism: a perfect fit … if you're an individual
By STEVE BELONGER
The Response - 04/10/2022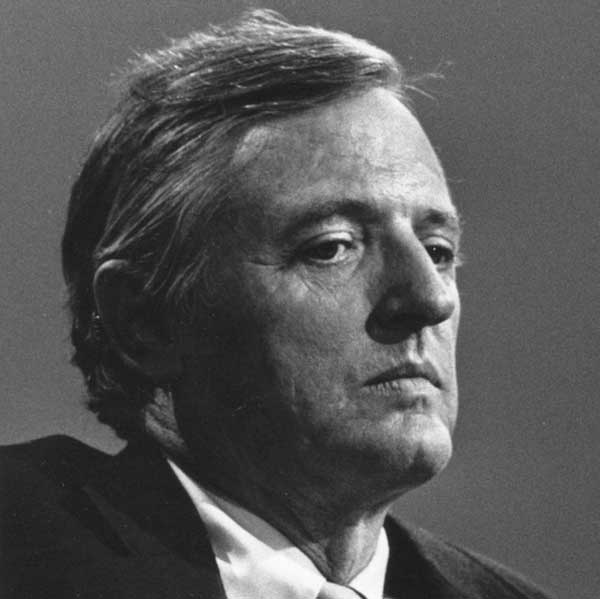 William F. Buckley, Jr.

Back in the early 80s, before colored hair became popular (green, pink, purple, et al), I saw a brunette girl at a restaurant with half of her hair dyed electric blue. I elbowed my friend to look. Later, I told other friends what I saw, as if commenting on something peculiar. I said to one friend, "She has guts to dye her hair that way." And then it hit me: 'Yeah, she does have guts.'

It takes strength to make an obvious individual statement like that. I stopped talking about her because I realized I admired her. I wished I had that confidence to be as different as I want to be. Read More...


---
Opening Day is a harbinger of summer and a reminder of racial hypocrisy

By RICH ROSTRON
The Response - 04/07/2022

April 7, 2022: Today, in spite of the snowflakes I saw outside the window, is Opening Day for Major League Baseball. I celebrate that news, but not for the reasons I used to.

Today, Opening Day is a harbinger of the spring and summer ahead. It tells me that, even if we have some cold days, some snowy days (with snow that sticks), for all intents and purposes, winter is behind us. But it used to mean much more to me. Read More...


---
As gasoline prices skyrocket, Dems pass law requiring stations to post campaign ad
By RICH ROSTRON
The Response - 04/12/2022

Inflation and the high price of gasoline are expected to hit Democrats hard in the upcoming election. Fortunately, they have a solution - they're going to force gas stations to put up signs telling voters that Democrats are postponing a 2.2-cent-per-gallon gas tax that was supposed to go into effect July 1. Unfortunately, this promises absolutely no relief for the pocketbooks of taxpayers and voters.

With the legislation passed early Saturday, the state won't start collecting the tax until January 2023, which is conveniently beyond the 2022 general election.

"It's all Democrats advertising for the elections," said Sen. Craig Wilcox representing Illinois' 32nd District). "It's forced speech." Read More...


---
Public Education - In Loco Parentis?
By Steve Belonger
04/01/2022
The Response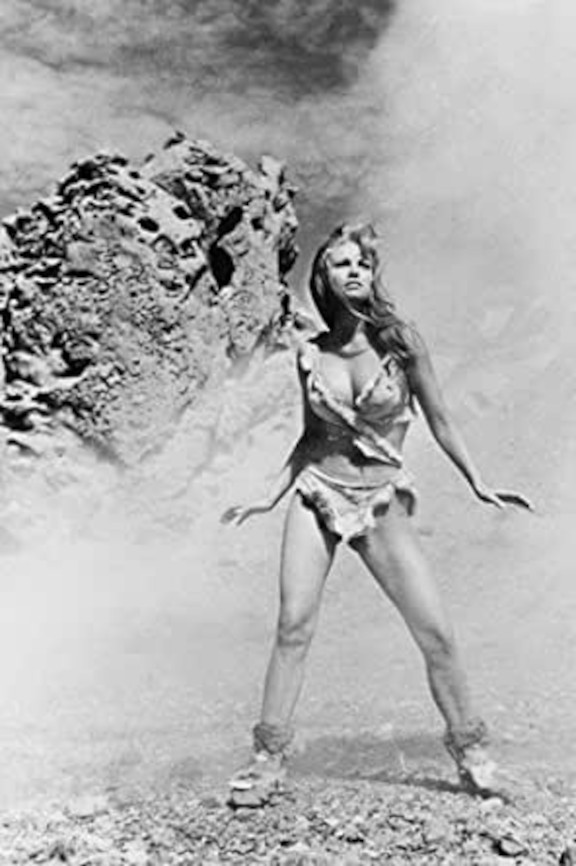 If a school is a secular institution, do you want it to teach your children morals? Increasingly, public schools are embracing social agendas as much as academic programs. There are educational programs about race theories, sex education, gender identification and environmentalism. Some parents are upset about their children being taught principles that those parents are morally and/or politically opposed to.

"In loco parentis" is a long-accepted philosophy in America where the school acts "in place of a parent". For decades they have substituted for the parent. My elementary school principal had a paddle hanging on the front of the school secretary's desk. It was the first thing you saw, and stared at, when sent to his office.

I had a third-grade teacher who reprimanded me in class for inappropriate behavior she observed in a movie theater. I didn't know Miss Baldwin was sitting a few rows away. While I was asking, 'Why are teachers watching "One Million Years, B.C." starring Raquel Welch anyway?' that was 1967. Were public morals different and the schools trusted by parents to support those standards back then? Read More...


---
Should We "Trust" the Government?
by Richard Rostron
The Response 03/28/2022

Should you trust the government without question? And what does it mean when you're told to 'trust the government?'

Someone I know recently told me, "You have to trust the government." Is that true? Is it wise? Is it expected? I understand he made that statement with a sense that we, the little people of America, don't have a lot of choice in the matter; the government is the government, and we have a limited choice or voice in what the government does.

Today, it's fairly clear that the answer to the third question, 'Are we expected to trust the government?' is a resounding affirmative. How do we know this? Because the government, and those with influence over the course of the government, tell us so. Read More...


---
Our Republic Needs More Questions
by Rich Rostron
03/27/2022


What conclusions can you draw from a lack of curiosity and what does this mean for America?
Imagine if someone broke into your house and stole something of considerable value. You would call the police. Then, the two of you would have a number of questions:

Who was the burglar or burglars?
How did they get in?
When did they get in?
Did they know about the item they stole beforehand and, if so, how?
What would you think if your spouse showed no interest in any of these questions and only wanted to know the phone number for your insurance company? Would this raise an eyebrow or two - yours and the police officers? Read More...


---
MC Response sets off on its own course
Publication cuts ties with McHenry County GOP
03/18/2022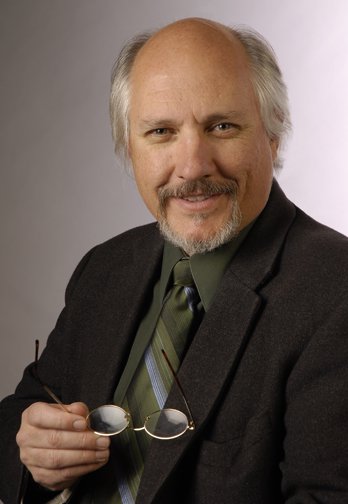 Richard Rostron

Richard Rostron, editor of McHenry County Response, the online and printed newspaper that provides an alternative to Legacy media in the area, announced Thursday that the publication has severed ties with the McHenry County Republican Party. The paper, which first appeared in print form, in October of 2020, was published by the area GOP.

"We've had an amazing relationship with the McHenry County GOP," said Rostron. "I've been continually impressed with their hands-off approach to the paper. It has shown the confidence and courage of their conservative convictions."

Rostron said that the paper, though published by the GOP, was established with the idea of wresting 'The Narrative' away from media sources that have increasingly abandoned journalistic standards. Read more...


---
Illinois tax burden highest in the U.S.
By Elyse Kelly | The Center Square contributor
Reprinted With Permission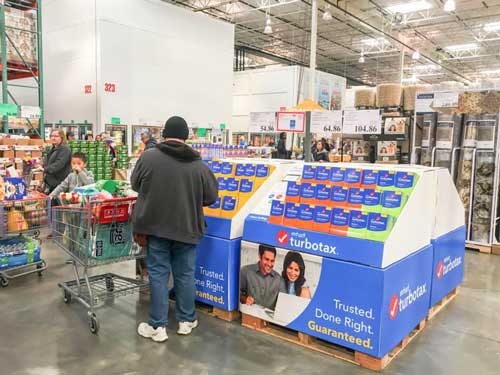 Trong Nguyen | Shutterstock.com

Taxes in Illinois are the highest in the U.S., according to a new study, but experts add it depends on who you are and how much you earn.

A recent study by Money Geek found residents in the Land of Lincoln shoulder the highest tax burden among all 50 states, giving it an E grade.

Using as their base a married couple with one dependent, both bringing in the median national income of $82,852, and who own a $349,400 home, the study shows Illinois residents pay nearly $14,000 in state taxes every year, or 16.8% of their income. Read More...


---
In this age of "Misinformation," what are the questions you should ask?
By Rich Rostron
3/14/2022

The U.S. government has acknowledged that there are U.S. funded bio research labs in Ukraine but denies Russia's claim that they are biowarfare labs. How do you know who to believe?

White House Press Secretary Jen Psaki tells us that Russia "hacked our (2016) election." Why did that claim take so long to surface, why did it surface now, and isn't it a threat to our democracy to question the outcome of an election? What should you believe?

Suggesting that the COVID-19 Pandemic originated in the Wuhan Lab was fervently denounced by the government as dangerous misinformation. Uttering such a "conspiracy theory" on social networking could get you blocked, suspended and/or banned. Was the government right? Read More...


---
Has DHS Secretary defined you as a terrorist?
By Rich Rostron
03/01/2022

Are you a terrorist? Of course not. You obey all the traffic signs. You pay your taxes (well, most of them). You even volunteer to help with charitable organizations in your community. In other words, there's no way you could be a terrorist.

Not so quick!

According to a Feb. 7 National Terrorism Advisory System (NTAS) Bulletin from Secretary of Homeland Security Alejandro Mayorkis...you might very well be a terrorist. Read More...


---
Is Free Speech Overrated?
By Rich Rostron
2/28/2022


Free speech is, apparently, overrated.
Free speech is overrated the way wings on an airplane are overrated. But folks today, particularly, but not exclusively, younger people, have attitudes about free speech that are more in line with the idea that free speech is overrated.

In particular, these people believe that there should be limitations to free speech. Free speech that is hurtful shouldn't be allowed. One such person who took this position is someone I know from Germany, and she used the example of how, in Germany, it's against the law to claim that the Holocaust didn't actually happen.

Another person I know is always trying to find 'the middle ground' and suggested we should find 'the middle ground' in terms of free speech, too. Read More...


---
UChicago columnist fired after challenging fellow columnist to debate mask mandates
By Margaret Peppiatt - Franciscan University of Steubenville
Published in The College Fix 02/21/2022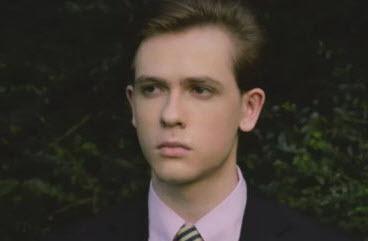 The mainstream student publication at the University of Chicago fired a conservative columnist after he publicly challenged another columnist to debate mask mandates and other COVID-related topics ...Read More



---
Biden's Ukraine response would have media in attack mode if Trump was president
By Rich Rostron
2/22/2022

If Donald Trump was still president, and we were dealing with the same crisis between Russia and Ukraine, and Trump was reacting exactly the same way Joe Biden is acting (there's no way that he would but, for the sake of argument, imagine that he was), the media would be out of their minds. This would be the final piece of evidence proving 'Russian Collusion.'

Of course, Trump wouldn't have pulled out of Afghanistan in a way that was unparalleled in the course of history for the most moronic withdrawal in history. He wouldn't have, and didn't, show the kind of weakness that Russia is leveraging in Ukraine today. But imagine that he did.

Biden couldn't do more to encourage Russian aggression if he was trying. Read More...


---
AP story shows Democrats have awoken to the problem, but they still don't get it
By Richard Rostron
02/18/2022

The Associated Press headline reads, "'The Brand is so toxic': Dems fear extinction in rural US." In the first paragraph, the writer, Steve Peoples, writes, "The Democratic Party's brand is so toxic in some parts of rural America that liberals are removing bumper stickers and refusing to acknowledge their party affiliation publicly."

One Democrat Peoples interviewed states that he "encouraged his daughter to get rid of a pro-Joe Biden bumper sticker. 'I feel like we're on the run.'"

While Peoples considers the political implications of the 'apparent animosity' toward Democrats, it's not until late in the story that he begins to get down to the meat of the issue. Read More...


---
Mothers share experience of D-158 battle at GOP's Lincoln Day Dinner
By Rich Rostron
2/12/2022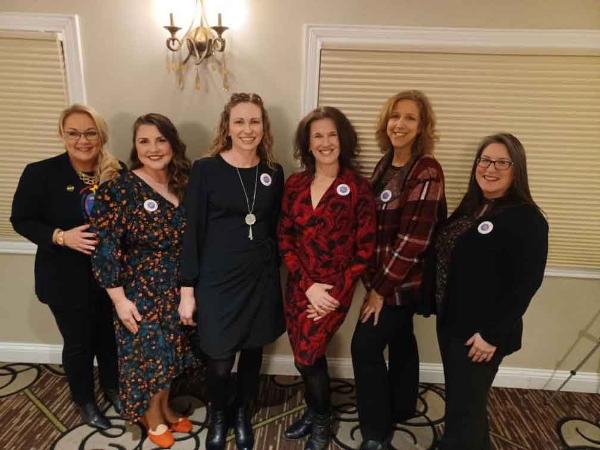 These were not the polished speakers who charge five-figures to come out and share their experience and perspective; instead, these were six mothers from Huntley, members of the grassroots organization they call the Huntley District 158 Parent Union.

In the past, when the McHenry County GOP hosted its Lincoln Day Dinner they brought in nationally recognized speakers, such as Turning Point founder Charlie Kirk and Hillsdale College President Larry Arnn. But Saturday night when more than 150 attendees turned up for the GOP fundraiser, they listened to speakers from closer to home. Read More...


---
Pritzger Fights To Keep Masks
By Rich Rostron
2/10/2022

Pritzker fights court to keep masks for students
Governor firmly aligned with teachers unions

SPRINGFIELD: Gov. J.B. Pritzker announced that, with the passing of February, his statewide mask mandate will end, as will state-required proof of vaccination to go to a restaurant, see a movie or workout in a gym. But, if Pritzker has his way, students will continue to wear masks.

For the time being, Pritzker's decision to end his COVID-related mandates is superfluous; Sangamon County Judge Raylene DeWitte Grischow has already granted a temporary restraining order after a group sued to end the mask requirements in schools. Pritzker is continuing to fight to keep the mandates for students. Read More...


---
Origin of Covid - The Coverup
By Ken Nicholson
02/06/2022

It's simple - we need to know where the Covid virus came from so we can keep this from happening again.

To this day, there is no official story that a significant number of medical authorities are willing to support.

The reason for that appears to many to be a carefully organized campaign of conflicting misinformation, organized and executed by the ubiquitous Dr. Anthony Fauci. Dr. Fauci is still presented by the media as the country's putative leader against the pandemic.

On Jan. 25, 2022, Bret Baer, of FOX News, presented a rare and uninterrupted 11-minute report on where COVID 19 came from, and the role Dr. Fauci has played in our understanding of the origins of the virus Read More - See Video


---
Wyatt's Dream
By Wyatt (8 years old)
02/02/2022



Youngster Dreams of Getting Rid of Masks

Critics of the COVID-19 mask mandates are outraged at forcing children to wear masks in school without considering the effects on the children themselves. Psychologists and other health professionals warn us of the harm these mask mandates have caused. But, as this letter shows, we don't have to look that far. We only need to listen to the children.

Wyatt, the writer of this letter, is a 3rd Grader in Kane County School District 300.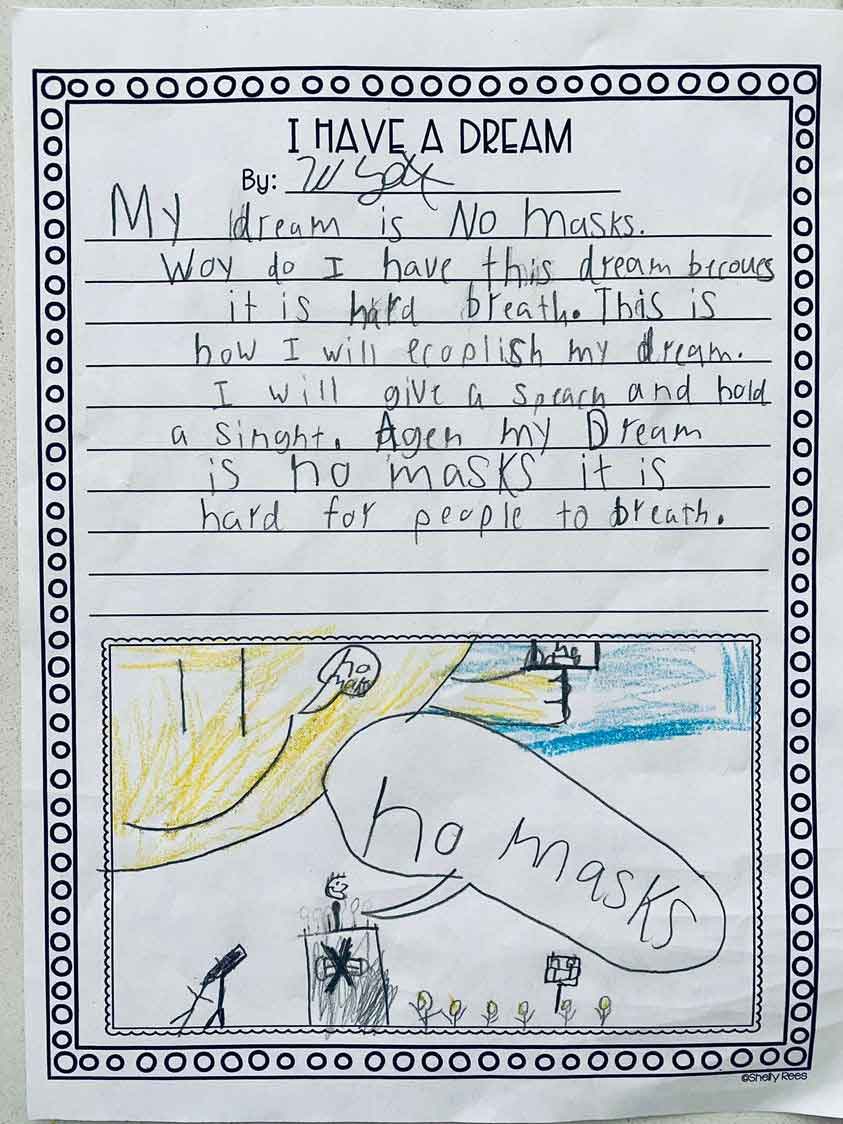 ---
McHenry County Housing Market - 2021 Review
By Ricardo Lavariega
01/15/2022

The housing market in 2021 was another record-breaker with rising median sales-prices and the lowest inventory in history. COVID-19, underinvestment, underproduction, loss of residential construction jobs, record-low interest rates, an increase of first-time home buyers - these all contributed to the housing environment we have now.

INVENTORY

In December of 2020, there were 1,120 homes for sale in McHenry County. That decreased dramatically to 620 in December 2021, a drop of 44.7%.

Homes for sale dropped 30.89% from December 2019 to December 2020, from 1,622 to 1,120. Read More...


---
Origin of Covid - The Coverup

It's simple - we need to know where the Covid virus came from, so we can keep this from happening again.

To this day, there is no official story that a significant number of medical authorities are willing to support.

The reason for that appears to many to be a carefully organized campaign of conflicting misinformation, organized and executed by the ubiquitous Dr. Anthony Fauci. Dr. Fauci is still presented by the media as the country's putative leader against the pandemic.

On Jan. 25, 2022, Bret Baer, of FOX News, presented a rare and uninterrupted 11-minute report on where COVID 19 came from, and the role Dr. Fauci has played in our understanding of the origins of the virus and how to deal with it. Baer's report was cogent, "fearless", straightforward, and is available on video.

Authorities say we have lost more than 850,000 folks to Covid deaths, though those numbers are also highly suspect.

See the presentation video and a well-crafted situational summary HERE.


---
Forum proves McHenry County has two strong candidates for Sheriff

By Rich Rostron
1/23/2022

A packed house of more than 200 were on hand Friday night at the McHenry Township Office on Route 31 in Johnsburg for the Sheriff's Forum between Robb Tadelman and Tony Colatorti. The two responded to questions submitted by the audience in a spirited QandA that suggested voters will have two strong candidates to choose from.

While the two were in agreement on most issues, there were nuances to their responses, the most significant of these which came during their closing remarks. Read More...


---
Federal Abuse Of Power: Media Silence Is Complicity In Crime
By Richard Rostron
01/21/2022

Have you heard about the letter that the National School Board Association sent to the Department of Justice requesting that the DOJ investigate parents speaking out against the teaching of radical racial theories and gender-bending sex ed in K-12 schools? If you did, what you heard probably didn't go any further than the NSBA's outrage over the letter that, supposedly, originated from within their ranks. But that's only the tip of the iceberg.

As proven through emails obtained by Fox News, the letter to the DOJ actually originated at the DOJ. In other words, the DOJ itself asked someone at the NSBA to send a letter back to the DOJ requesting that national law enforcement investigate threats to school boards. The letter explicitly labeled parents speaking out at school board meetings as "Domestic Terrorists."

The problem goes deeper than simply calling parents a vile name because they dare to speak in opposition to policies adopted by school boards over parental opposition; it includes an official designation that unleashes the national security apparatus to go after such parents with a vengeance. Read More...


---
Jan. 6 - The Left's Web Of Lies
By Rich Rostron
01/06/2022

Biden's Jan. 6 speech doubles down on double standard and Left's web of lies.

The unsolicited text message reads: "President Biden gives one of the best speeches of his career about January 6 insurrection …" and then offers a one-minute clip from the speech.* While I realize some are swayed with what I see as Biden's faux 'homespun' delivery, in terms of substance, that isn't saying much. I mean, 'Come on, Man,' Biden has been in politics his entire adult life.

In his speech, on the anniversary of the January 6 capital riot (if it was an "insurrection" it was the most pathetic example in history), Biden came out and delivered all the expected rhetoric. He blamed it all on former President Donald Trump while his vice president shamelessly compared it to Pearl Harbor and 911.

Biden claimed that Trump was spreading a "web of lies" when no one has proven that anything Trump said about the election was a lie. Read More...


---
Republicans Host McHenry County Sheriff Candidates Forum
By Erik Sivertsen
01/04/2022
Email: McHenryTownshipGOP@gmail.com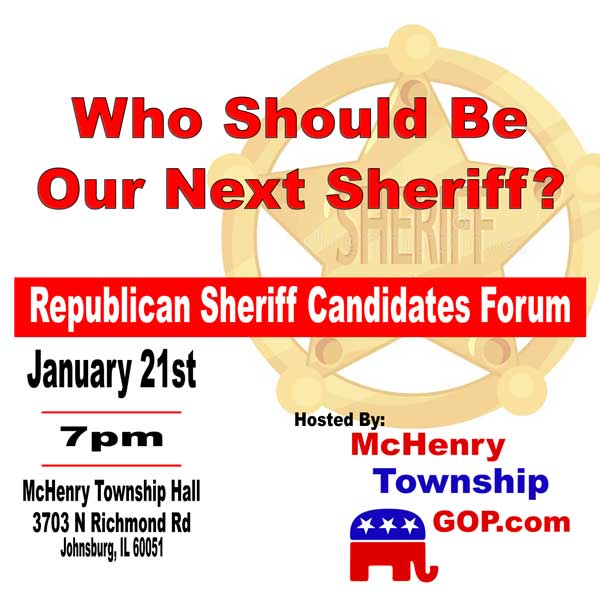 McHenry County will be getting a new Sheriff this year.

The voters of McHenry County will have to make a decision about who they want to step in and fill that role. The McHenry Township Republican Party would like to invite all the voters of McHenry County to come and meet the candidates and ask them questions and hear their answers, so that they can make an informed decision at the ballot box. Having a good Sheriff is essential to protecting our freedoms, and the rule of law. Read More...


---