Court supports challenge to Pritzker's COVID authority over young athletes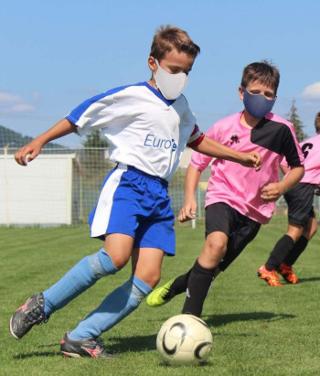 (Photo is a graphic representation)
BY GREG BISHOP
The Center Square
Parents of youth athletes suing the governor over his COVID-19 restrictions on youth sports will see a ruling on a motion for summary judgment after a circuit court judge denied the governor's motion to dismiss.
The equal rights case was brought by parents of student-athletes who say the governor prohibiting high school sports while allowing college and pro sports harmed their children.
Sangamon County Judge Raylene Grischow denied Pritzker's motion to dismiss the case Friday, saying the plaintiffs have adequately alleged their cause of action.
"The court recognizes defendants' position and arguments," Grischow wrote in her ruling. "However, this litigation is not yet at a point of judgment, but merely at the commencement stages. At this point, plaintiffs have adequately alleged their cause of action. Defendants' motion to dismiss is denied."
On Tuesday, Pritzker said he's confident his orders will prevail. "These issues have been adjudicated across the state in different courts," the governor said.
Plaintiffs' attorney Laura Grochocki said Tuesday the governor hasn't faced an equal rights challenge.
"This is the serious challenge to his emergency powers, to the way that he has conducted himself as governor and he will not prevail because he simply discriminated without a rational basis against all of these students," Grochocki said.
Grochocki represents parents of students who've taken their own lives or suffered emotional and other physical trauma.
In his response when asked about the issue Tuesday, Pritzker downplayed the judiciary and went after the plaintiffs.
"People who just don't believe that COVID-19 is a serious illness have been the ones that are challenging this for the most part," Pritzker said. "Obviously judges are elected across the state and can have different opinions about these sorts of things."
His attorneys have argued the issue is moot because the restrictions are lifted. Grochocki said ensuring equal rights is far from moot.
"And the governor violated those rights without a rational basis," she said. "And we need to safeguard our freedoms now and in the future. The defense of constitutional liberty is never moot."
The next ruling in the case is a motion of summary judgment against the governor, which could take the case to the next phase. Pritzker's attorneys have until July 16 to file an answer to the plaintiffs' complaint.