Boos swirl as Athletes Kneel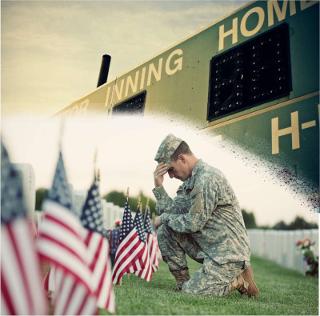 By Staff
They're allowed to kneel, raise a fist or otherwise express their hatred for America. That, according to American Military News, is the decision "sanctioned by the U.S. Olympic and Paralympic Committee (USOPC), a policy the committee will likely adhere to at the games in Tokyo this summer."
As the article explains, expressions of displeasure with America have also included the wearing of clothes with "phrases like 'Black Lives Matter' or 'Trans Lives Matter'" The decision is described as supportive of "marginalized or minoritized populations."
The news is rife with examples of American athletes expressing themselves in such fashion. The most recent example is Gwen Berry.
While competing in the Olympic trials, Berry indicated she was "pissed" that the national anthem was played while she was at the podium receiving a bronze medal for the hammer throw June 27.
Quoted in a NY Post article by Sam Raskin, Berry said, "I feel like it was a setup ... they did it on purpose."
Berry turned her back on the flag and covered her head with her shirt, which read "Activist Athlete" on the front.
Some pointed out that Berry stole the spotlight from the two athletes who finished before her. DeAnna Price and Brooke Andersen were the gold and silver medal winners, respectively.
During his presidency, Donald Trump spoke out against athletes kneeling for the anthem. The practice was started with then San Francisco 49ers Quarterback Colin Kaepernick.
At one point, Trump had Tweeted, "Why is the NFL getting massive tax breaks while at the same time disrespecting our Anthem, Flag and Country? Change tax law!" But Donald Trump is hardly the only one to criticize the behavior.
In an Aug. 13, 2020, opinion piece from the Washington Examiner, Zachary Faria wrote, "… this form of protesting was always going to be divisive. The national anthem and the American flag were always our common denominator, the things we could always look at as the most basic unifying symbols of being an American."
As Faria continued, "Protesting during the national anthem has become indistinguishable from protesting the anthem itself … especially doing so at the prompting of Kaepernick, who made it clear he doesn't have any love for America."
Faria wrote that these athletes "shouldn't be surprised when fans meet them with a chorus of boos."