County Board approves District Map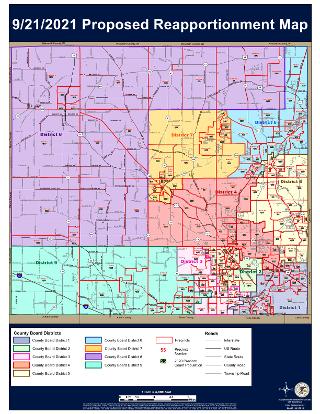 Sept. 21, the McHenry County Board approved a new County Board District Map. The new map has nine districts of two board members each. This allows for the reduction in the number of board members from 24 to 18.
Redistricting is required every 10 years after the US Census. The new District Map was designed based on population changes in keeping with the Census.