Forum proves McHenry County has two strong candidates for Sheriff
By Rich Rostron
1/23/2022
A packed house of more than 200 were on hand Friday night at the McHenry Township Office on Route 31 in Johnsburg for the Sheriff's Forum between Robb Tadelman and Tony Colatorti. The two responded to questions submitted by the audience in a spirited QandA that suggested voters will have two strong candidates to choose from.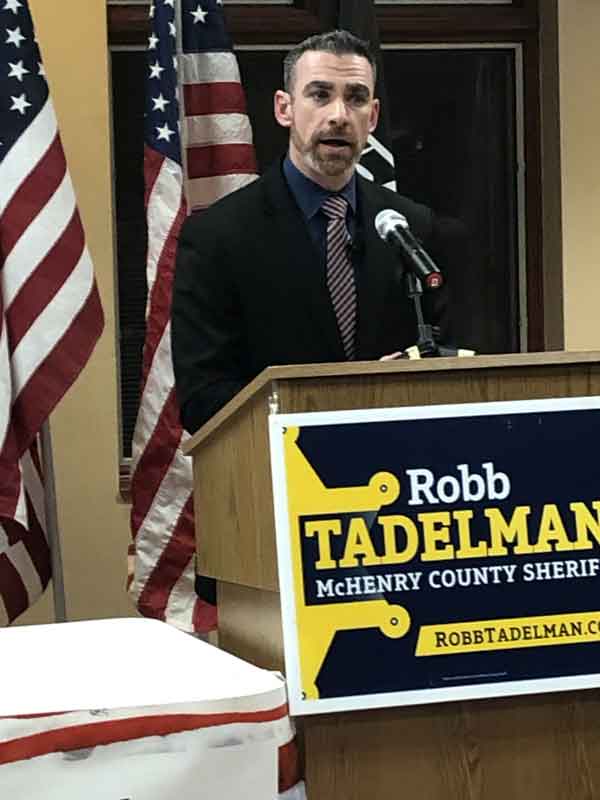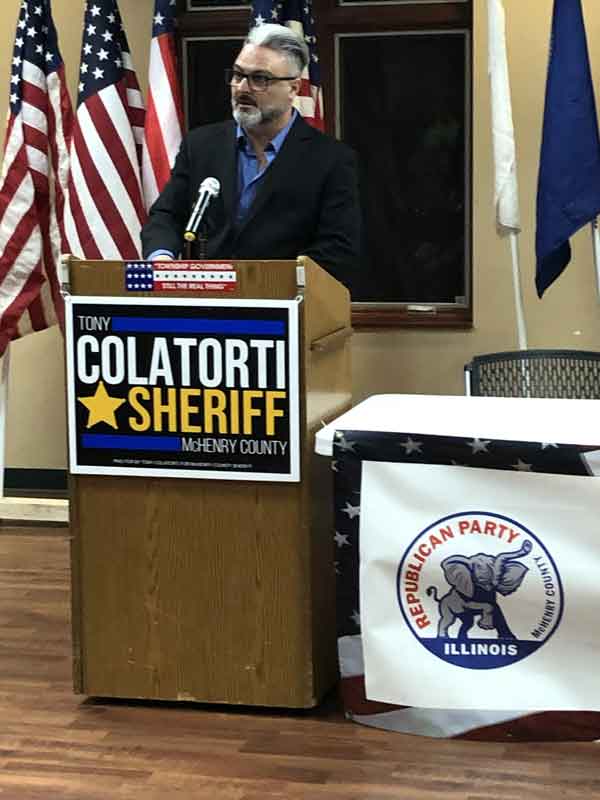 While the two were in agreement on most issues, there were nuances to their responses, the most significant of these which came during their closing remarks.
Colatorti received a strong round of applause when he said, "I want to bring a new culture to the sheriff's office. No more 'Good Ole Boys Club.'"
But Tadelman was also well received when he said that when outgoing Sheriff Bill Prim took office, "the culture changed" and that he, Tadelman is proud of the accomplishments of the McHenry County Sheriff's office. He characterized Colatorti's comment as a 'cheap shot.'
Still, most of the evening offered an amicable yet lively discussion.
The first question posed to the pair was in relation to the contract the county has had with ICE to keep illegal immigrants in McHenry County Jail. Both indicated support for the program and suggested that the state is taking funds away from the county that will have to be made up elsewhere.
"We do not deport illegal aliens," said Colatorti. "But we work with our federal agencies."
Tadelman said that the Illinois General Assembly made the wrong choice when they interfered with the contract.
Another question asked the two what they would do if asked by federal agents to go after parents labeled as "Domestic Terrorists" by the Department of Justice in Washington, D.C., for speaking out at school board meetings against radical racial- and gender-based teaching in schools.
"The simple answer is, 'NO!,'" said Tadelman. "And they (the FBI) know better than to come out here and ask that. That is government overreach."
"Concerned parents are not domestic terrorists," said Colatorti adding that he will stand to defend parents' free speech.
The two were also asked about where they stand on the national trend to defund the police and to reduce or eliminate bail in many instances. That question specifically referred to the man in Waukesha who recently drove his SUV into a Christmas parade killing six and injuring more than 60. That man, Darrell Brooks, was released on a low bail after attempting to run down the mother of his child.
"We look at what our legislators are doing … and it's garbage," said Tadelman. "It's frustrating to us to see those people come back out" after they're released from custody.
Colatorti said, "We need to hold criminals accountable. This has to stop." He said that first step is for voters to get out and remove radical candidates who impose these kinds of lax policies that benefit criminals.
Another question pertained to whether the sheriff's office under their leadership would enforce state and federal mandates, such as masking and vaccine mandates.
"There's a lot of anger out there," said Tadelman. But he also said that, when the mandate came down requiring the department to mandate vaccines, the sheriff's office decided not to enforce it.
Colatorti said the mandates don't help and questioned the motives of people at the state and federal level who try to push them.
When asked who they serve, Tadelman said, "There are 300,000 people in the county. That's who we answer to."
Colatorti pointed to the riots in Chicago during the summer of 2020. "We have to go back to Chicago with the riots. They (the police) were told to stand down because that's who they answered to - the mayor."
Both spoke of education, treatment and enforcement in response to the drug problem in McHenry County.
When asked about defending the 2nd Amendment rights of McHenry County citizens, both spoke out strongly in support of that right.
"As far as coming to confiscate your guns, that's not happening," said Tadelman.
"We have constitutional rights," said Colatorti. "This is a gun county. I'm a supporter of the 2nd Amendment … and I will have your backs."
Tadelman spoke of his 18 years with the McHenry County Sheriff's Office. Colatorti spoke of 22 years in law enforcement, including seven years as the Chief of Police for Prairie Grove.
For voters unable to attend the Sheriff Candidates' Forum, a video recording is available on the
McHenry Township GOP Facebook Page
.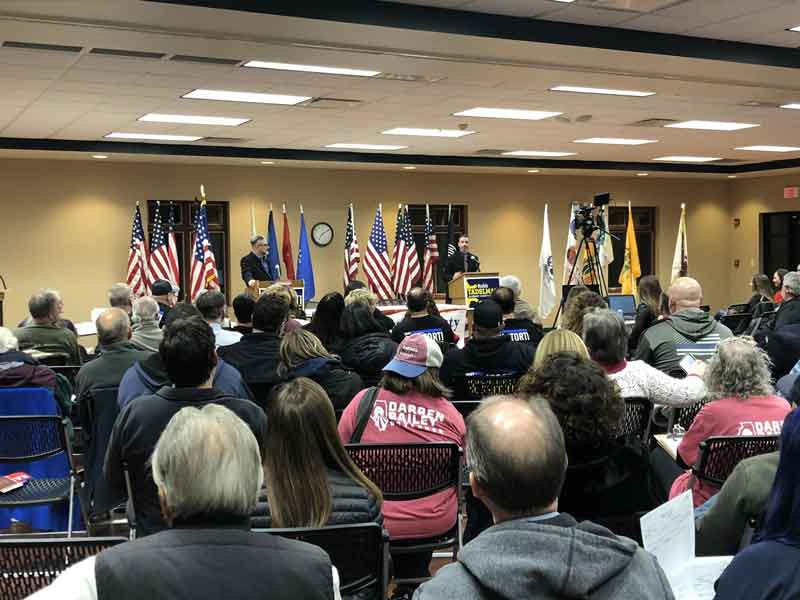 Rich Rostron
Rich Publicity
815.909.4677
richpublicity.com