Candidates Event at Richardsons Farm
Wet and chilly day can't hold back enthusiasm for Republican debates in Spring Grove.
By RICH ROSTRON
06/04/2022
The Response
The temperature was in the low 60s as intermittent rain rolled through the Spring Grove area Saturday but that didn't stop more than 500 area residents from coming out to Richardson Farm to hear debates between approximately 60 candidates for positions in the June 28 Republican primary.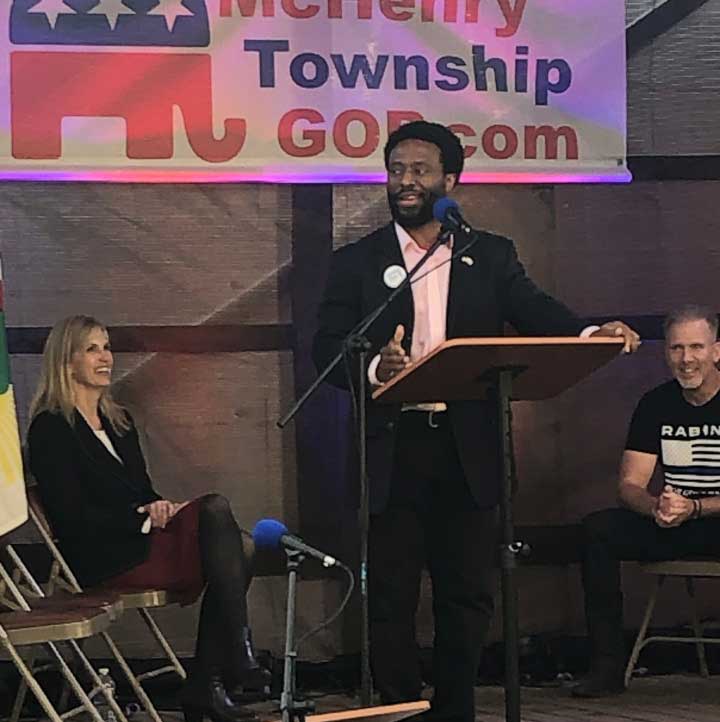 Max Solomon responds to one of the questions posed to Illinois gubernatorial candidates Saturday at Richardson Farm. Candidate for Lt. Governor Carolyn Schofield is to Solomon's left representing Paul Schimpf. Gubernatorial Candidate Gary Rabine is seated to Solomon's right. Darren Bailey was also on stage and seated beyond Rabine.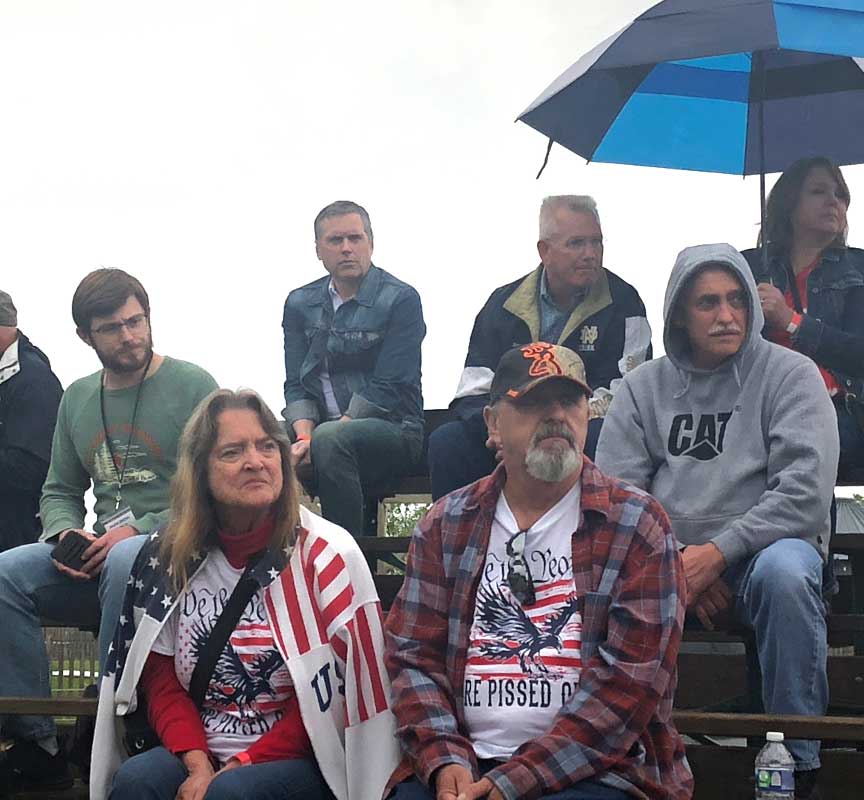 In spite of chilly weather and intermittent rain, more than 500 area residents attended the event Saturday. Some of these folks are seen in the bleachers in this photo.
The candidates included those running in state, local and national races and concluded with candidates for Illinois Governor. The gubernatorial candidates participating included Darren Bailey, Max Solomon and McHenry County's own Gary Rabine. Candidate Carolyn Schofield, running for Lieutenant Governor stood in for Paul Schimpf.
The event was hosted by the McHenry Township Republican Party and was supported by the McHenry County GOP.
"We wanted to give voters a place to come here the candidates in a centralized location," said Erik Sivertsen, a Precinct Committeeman in McHenryTownship.
All of the day's debates were recorded and will be available for streaming in the near future (
The Response
will update the story when streaming of the event is available).