The Death and Resurrection Of Baseball
By Response Staff
09/25/2022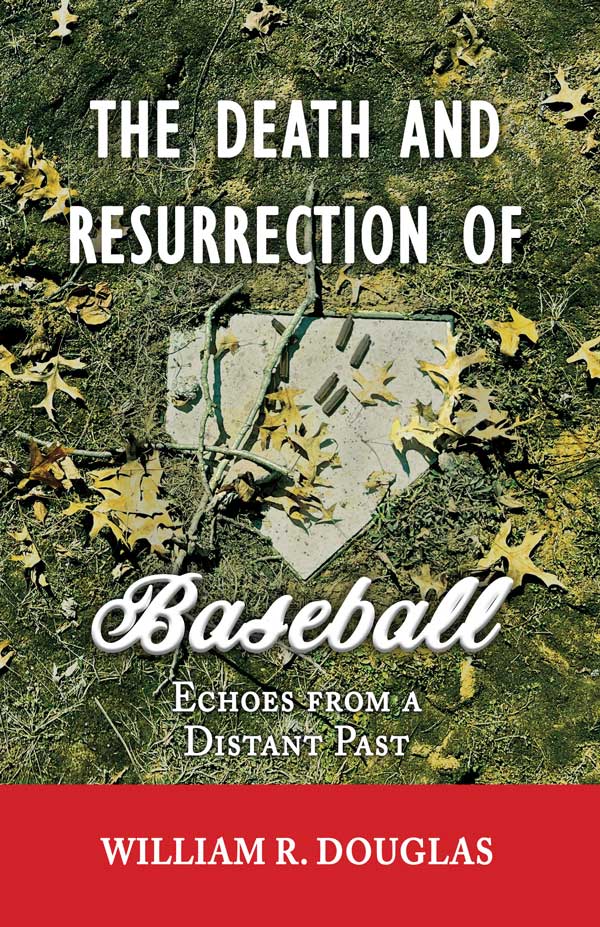 McHenry author's new sports fiction novel is a hit with readers.
McHenry native William R. Douglas' new novel The Death and Resurrection of Baseball is getting great reviews from readers. The novel's main storyline takes place in McHenry 140 years into the future.
From the book description of the back cover:
"In the year 2166, a post Second Civil War America is finally back on its feet. Among the countless personal and cultural casualties of the war, the sport of baseball has been dead for over a hundred years. 12-year-old Joe Scott lives in the northern Illinois city of McHenry and goes exploring in the woods one day in a no man's land that a hundred years earlier was the site of the bloodiest battle of the war. While there, he discovers a relic from the distant past, from before the war. It sparks a search for its meaning. Little does he know that the wheels of Providence have been unwittingly set in motion which leads to a stunning discovery in Dyersville, Iowa.
This second discovery has a direct connection with the relic found in McHenry. As events unfold, Joe finds himself at the center of the rediscovery of a sport long lost and forgotten by the ravages of time and war. With no living person having any first-hand knowledge of the game, can he figure out the pieces of the puzzle to resurrect the game of baseball? Will his friends take to the game? What will the adults think?
Soon, the answers begin to unfold, and a magical sequence of events leads to an epic finale on a national stage!"
The novel won its first award soon after release when the Readers' Favorite website awarded a coveted 5-Stars. Reviewer K. C. Flynn had this to say about The Death and Resurrection of Baseball. "Author William R. Douglas uses the camaraderie, tradition, excitement, and enthusiasm around the sport of baseball to create an excellent metaphor in this novel, which seeks to heal a broken and divided country. One of the things I especially enjoyed about the work was its dialogue and narrative quality, which is evocative of a very different future world, but also harks back in the right places to nostalgic moments and the parlance of days gone by. Connecting the past and this imagining of the future gives readers insight into the major problems of the present world, whilst also delivering a classic story with suspense, action, intrigue, and, perhaps most importantly, hope."
Purchase On Amazon!